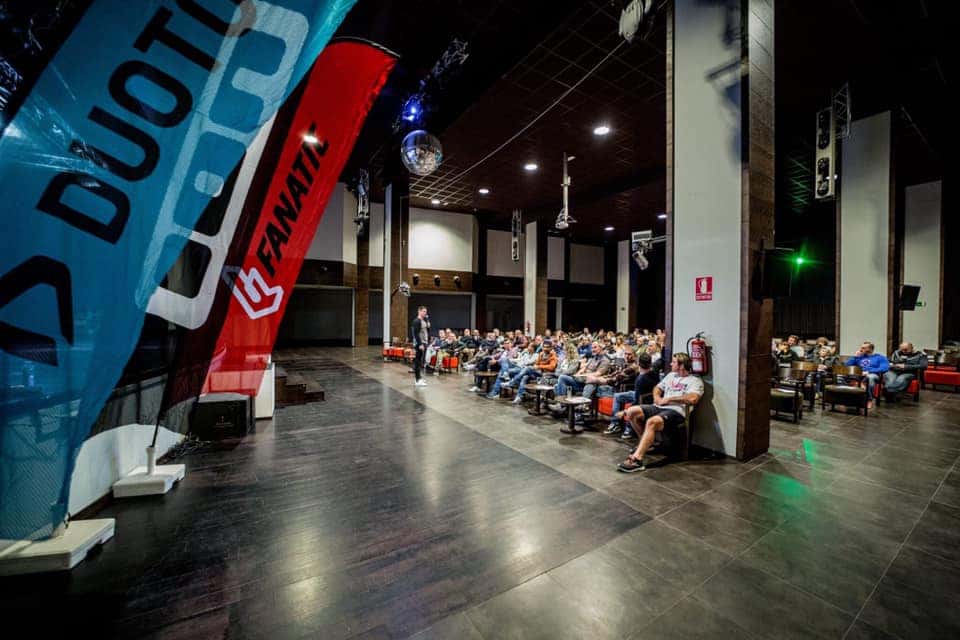 ---
2019 Boards and More Dealer Meeting Tenerife. AKA - The H20 Team get to test all the new kit!
2019 Boards and More Dealer Meeting Tenerife AKA The H20 Team gets to test all the new kit!
Flying from our local Bournemouth airport directly to Tenerife South airport meant we left at 9am and we're on the water just after 2pm... So as a quick getaway we'd highly recommend it for us southerner. Tenerife itself is a great island, featuring all the similar trades of the famous Canary Islands with its windy, rough jagged parts, where we headed for the wind and waves! Then the sheltered sandy side for the beach and sun worshiper.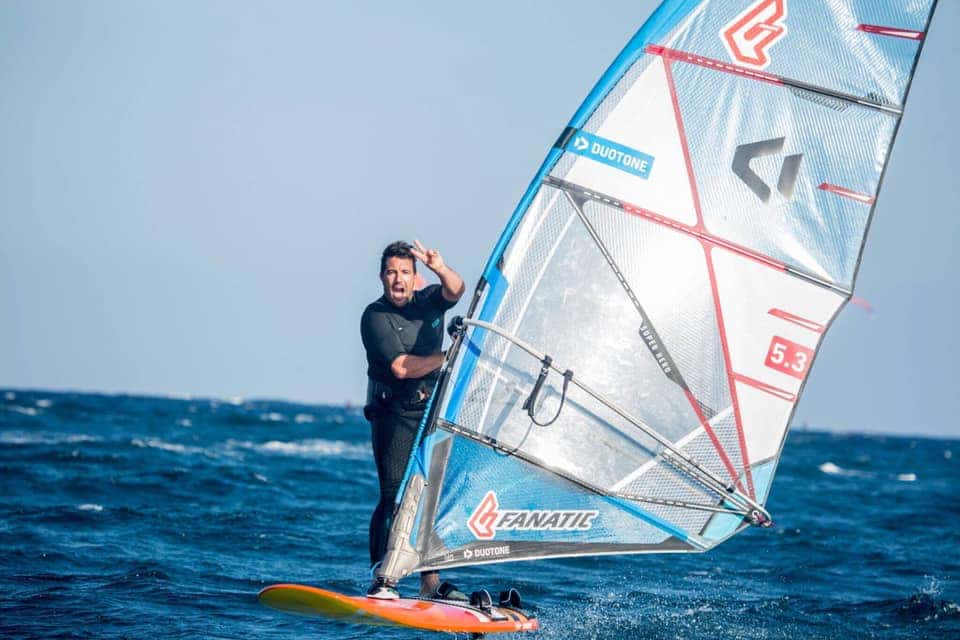 Our lovely suppliers Board and More who are more commonly known for being the owners and innovators for the following brands ION, Fanatic, Duotone and Arrows had based themselves at the El Medano Pro centre on the beach in the south of the island for testing and using the Sands Resort hotel for homing us for the week and our more serious meetings and brand presentations.The plan for the week is to combine on water testing across the whole range of their products with informative presentations undertaken by the main designers, testers, pro riders and marketing people – giving us the best and unrivalled knowledge to head home with and pass on to our staff and customers… For us it's the dream trip! Rubbing shoulder and sailing (and a bit of drinking) with the gods of our sports!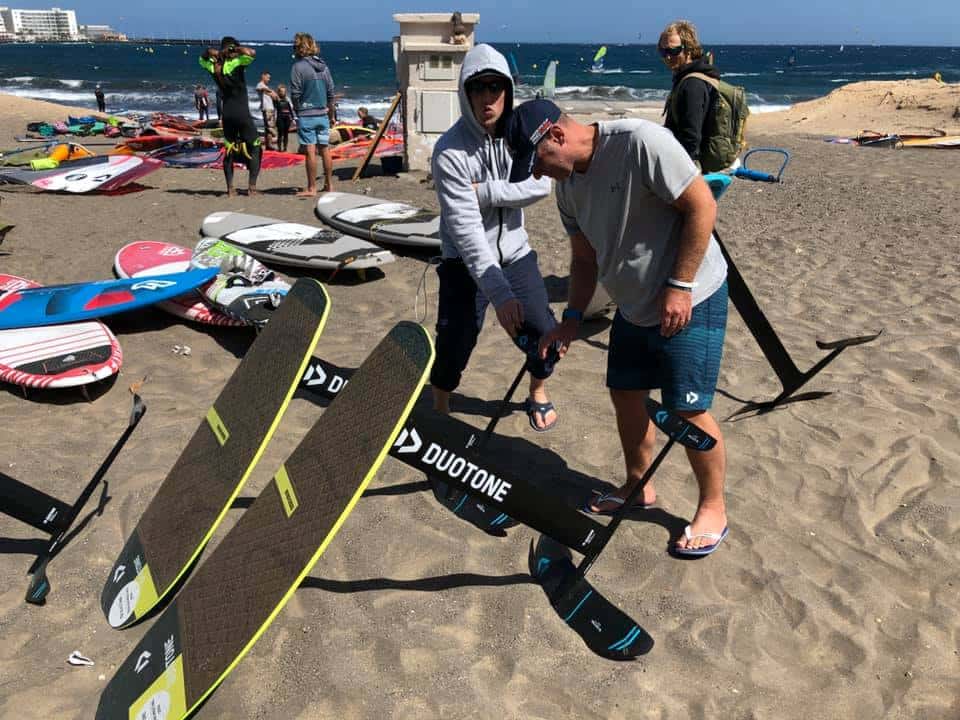 As a company B&M have everything to offer as a one stop shop – From accessories to fit you out head to toe and every water based sport covered. As there customer we at H20 stock and sell the whole range of equipment from them so it's a pretty action packed week for us… Upon arrival it was blowing 40 knots so it was play time – 3.7 Duotone Hero windsurfing sail and 88 ltr Grip… Out windsurfing with Adam Lewis, Klaus and even Mr Nik Baker himself! It was a celebrity packed windsurf (plus us!) Then a fully maxed 7mtr Rebel kite and my favourite 138 Select Textreme Twin tip for some big loops out the back away from all the crowds.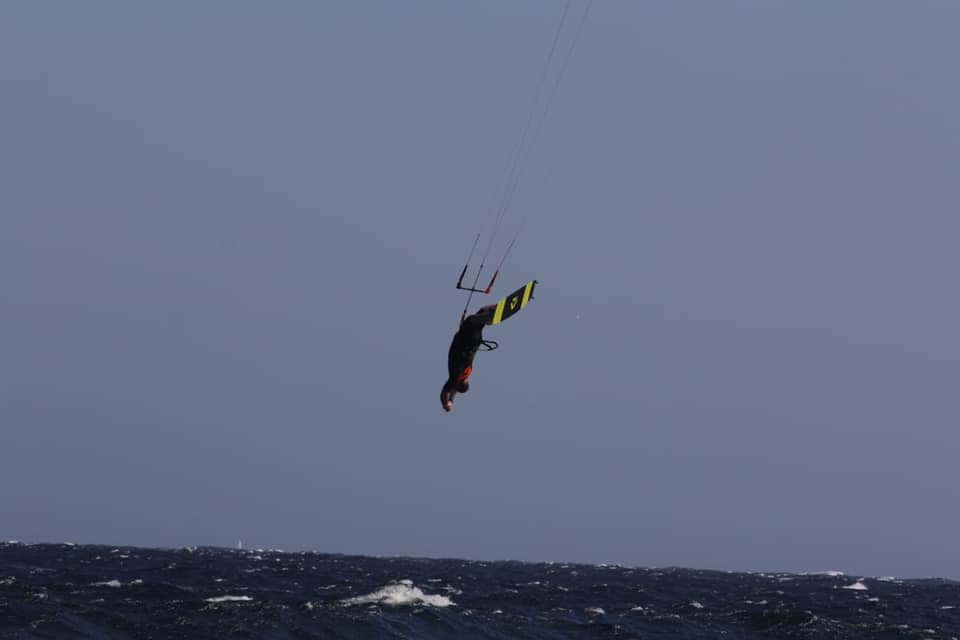 Day two was perfectly windy – 4.7 to 5.3 windsurfing weather and 9mtr kiting… Will King and I took a mixture of boards between us and tacked up wind to the harbour wall and kept switching boards from playing in the waves to boosting airs while Matt kindly drove round with the camera and a big lens!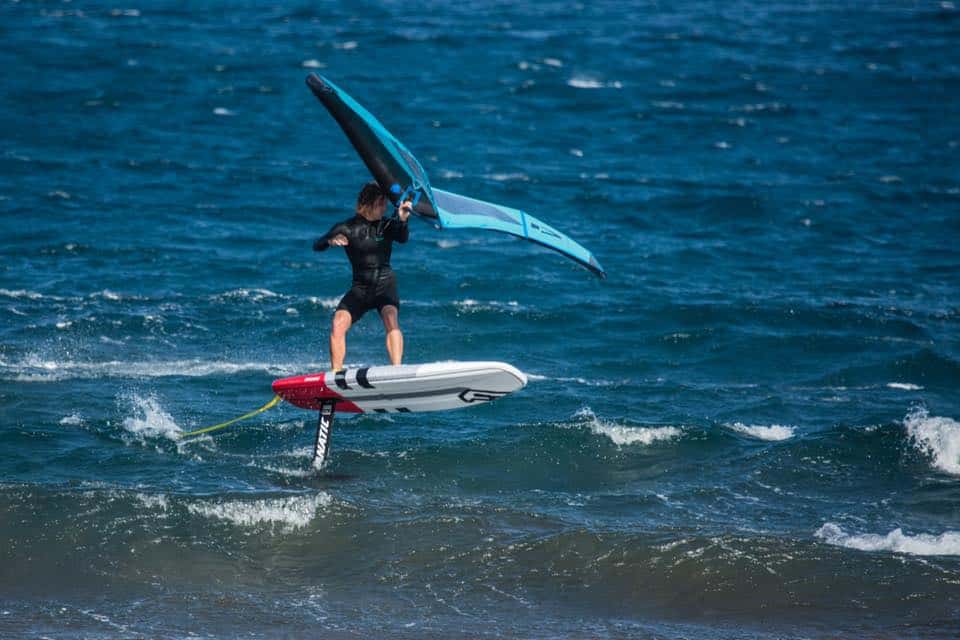 Day three the wind was perfect foiling weather and it was great to try out all the new and exciting Duotone and Fanatic foils… But it sadly was the end of the wind for our trip! Thus we rammed in back to back brand and marketing meetings – but still managed to test some ISUPS and foils behind the boats! And get some great pics with the drone!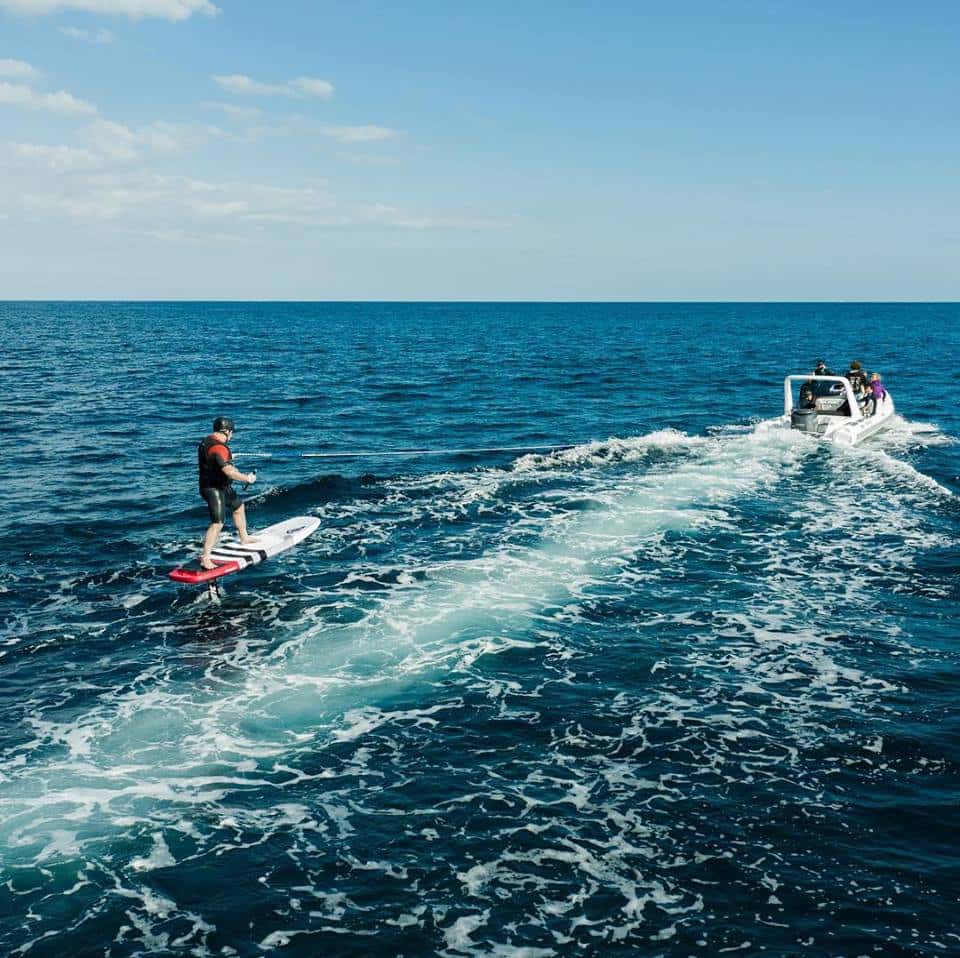 All in all, cemented in the fact that these brands we work closely with are practically extended family and share the great passion for our wonderful water sports… In summary, the foil range from these guys is going to blow you away and combing these with the new wing to take wing foiling (A sport that's been dabbled with over the years) to a new level! Want to chat toys! Give us a call, pop in or send us a mail – We'd love to pass on our knowledge and excitement to you… And don't forget our demo day with Fanatic on the 20th July…