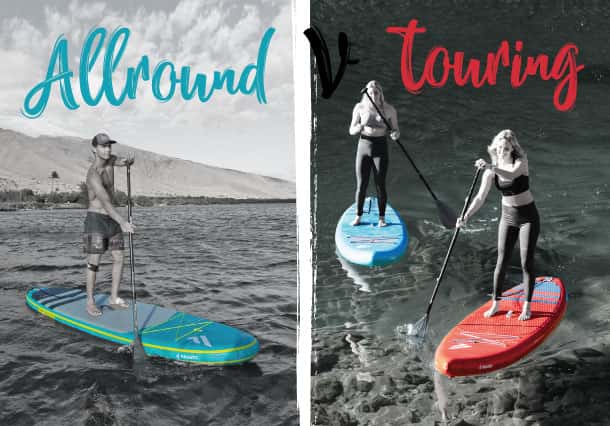 ---
All-round V Touring SUP's
All-round vs Touring Inflatable Paddleboards
Last year was a crazy and brilliant year for Paddle Boarding (SUP) and this year is looking to be the same! Now we have had a little time to reflect on a year of inflatable SUP sales, we have seen that the best-selling boards have been All Round designs (short and wide) outselling Touring boards (long and narrow) by at least two to one. No problem, but we actually think that so-called Touring boards could be a better choice for a lot of our recreational paddlers.
WHY?...
All Round boards are
Wider so slightly more stable
Shorter length makes them more manoeuvrable
Better for gentle surfing
The All-Round boards are the most popular shape boards on the market due to their Jack-of-all-trades ability & stability on the water. A great, best-selling example is the Fanatic Fly Air Premium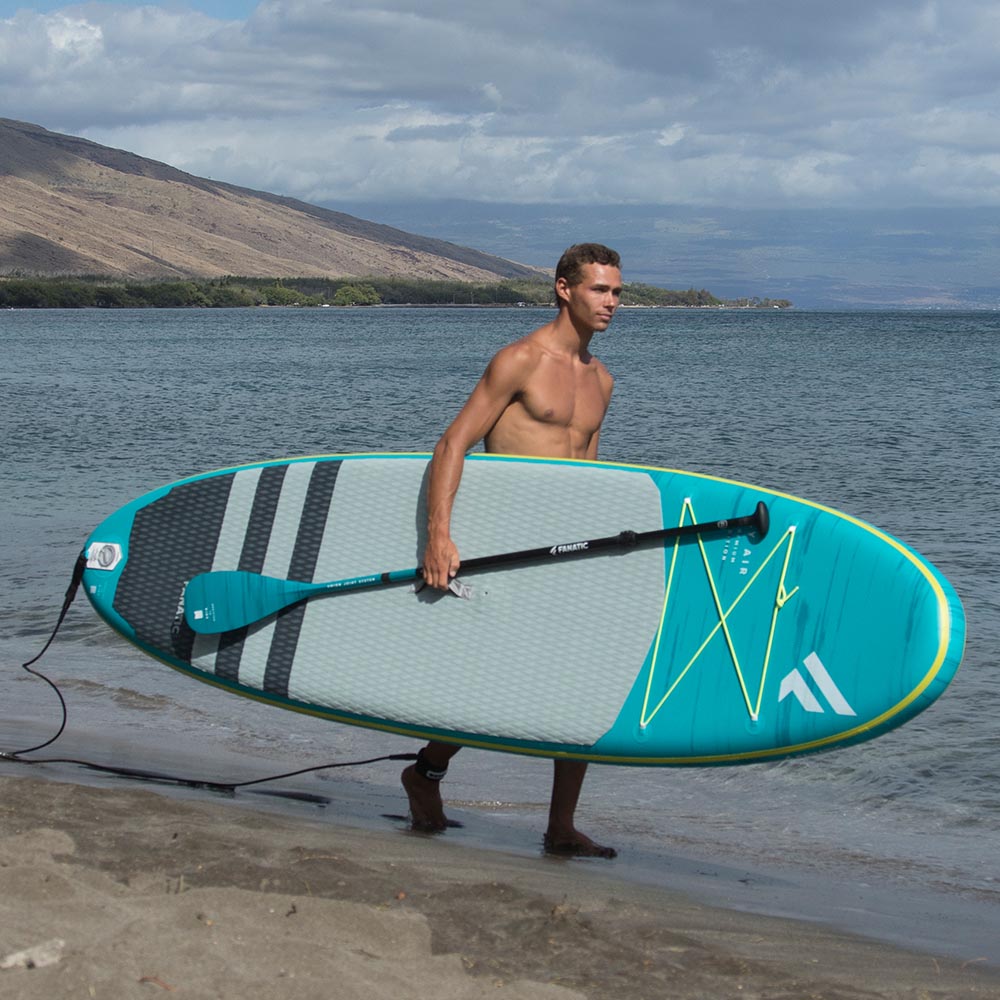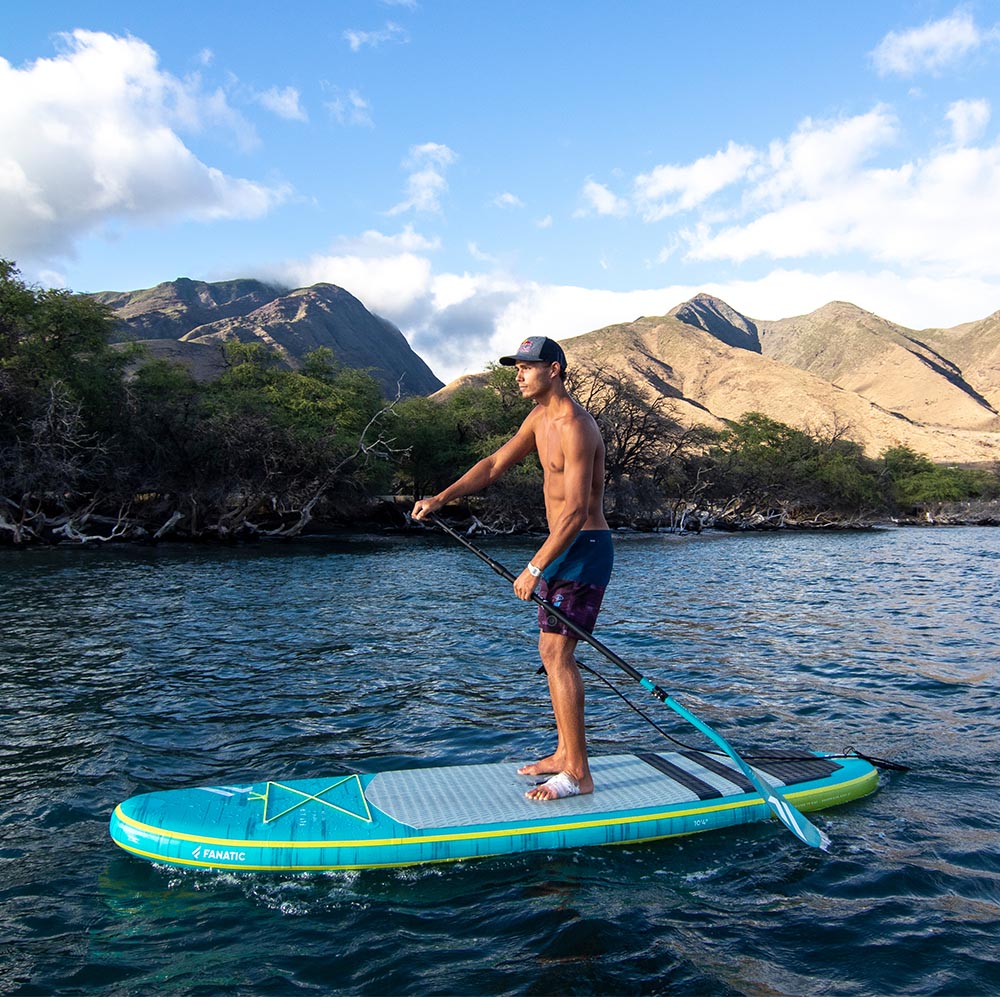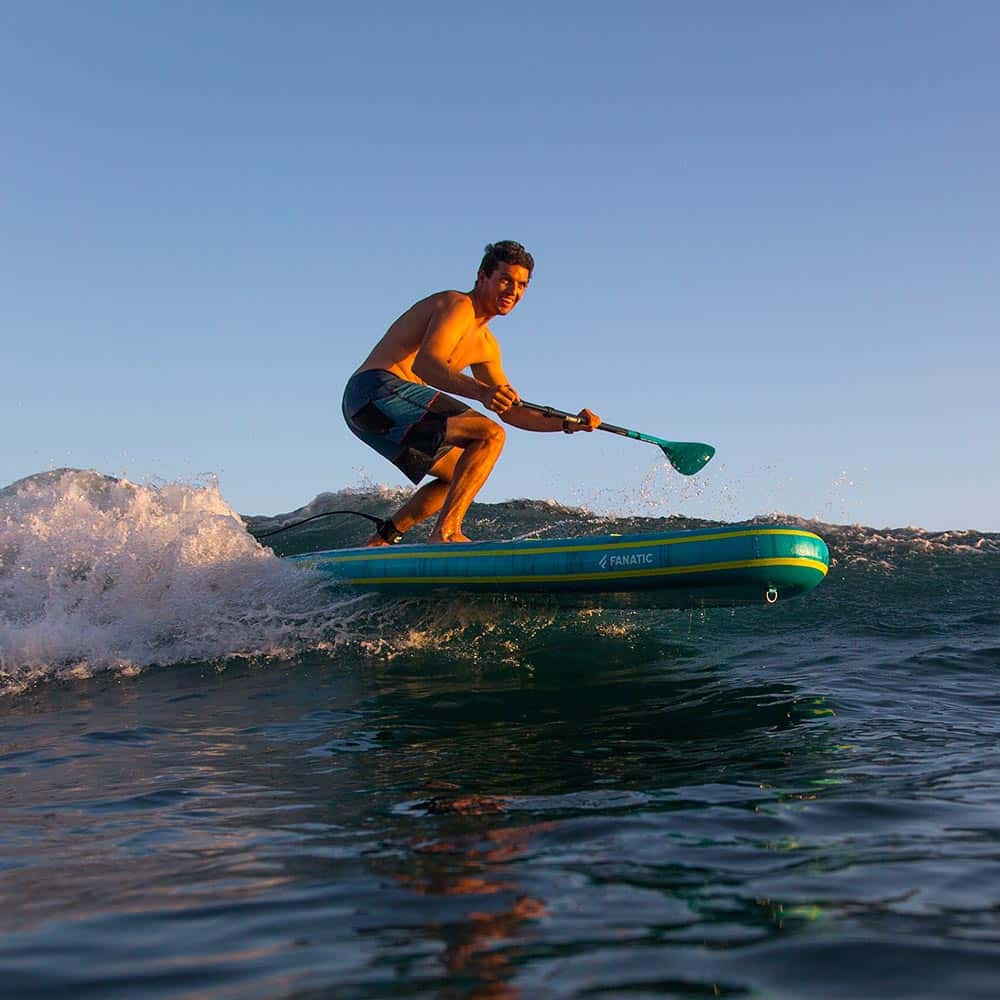 Touring boards are
Longer and narrower for better straight-line paddling (tracking) and glide (carrying speed)
Cope with wind and chop better than all-round boards
Less tiring for covering longer distances
A Touring board will be more efficient for covering distance. We think that this combination of qualities makes them perfect for first time SUPers. The Fanatic Ray Air Premium is a great example.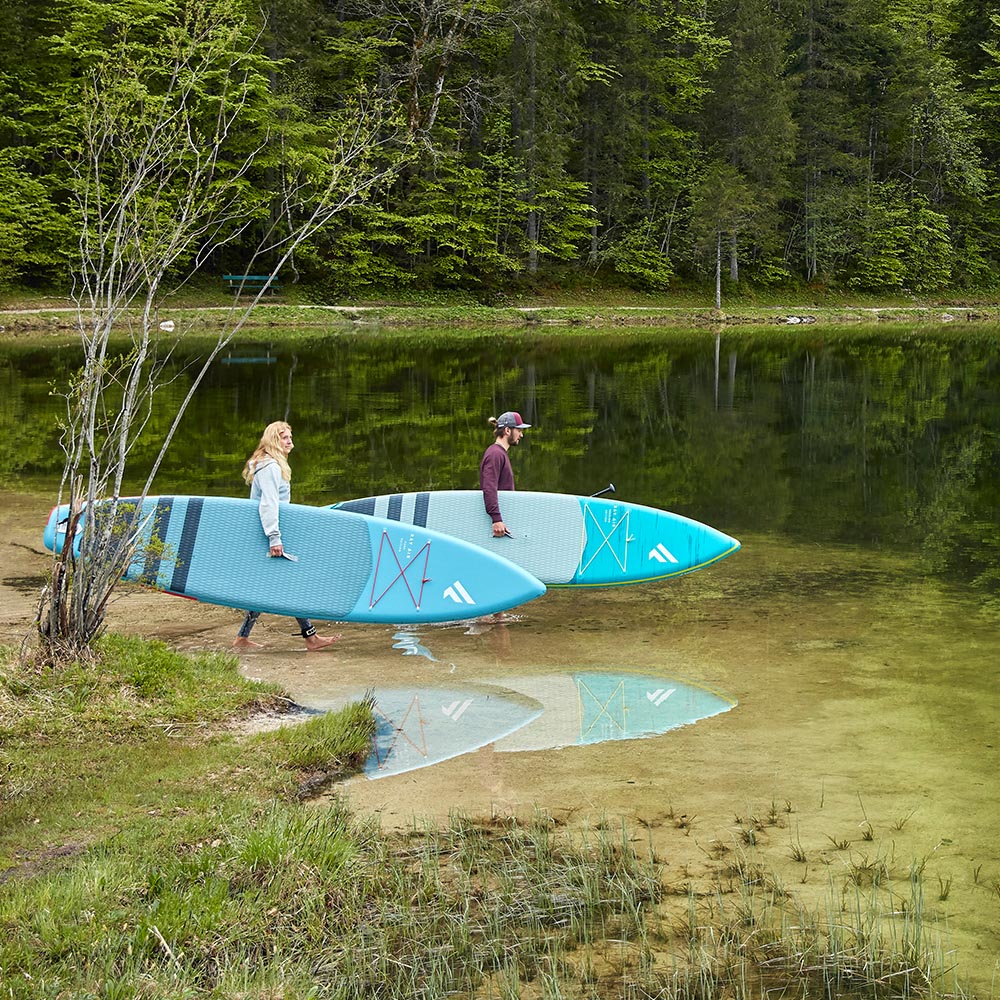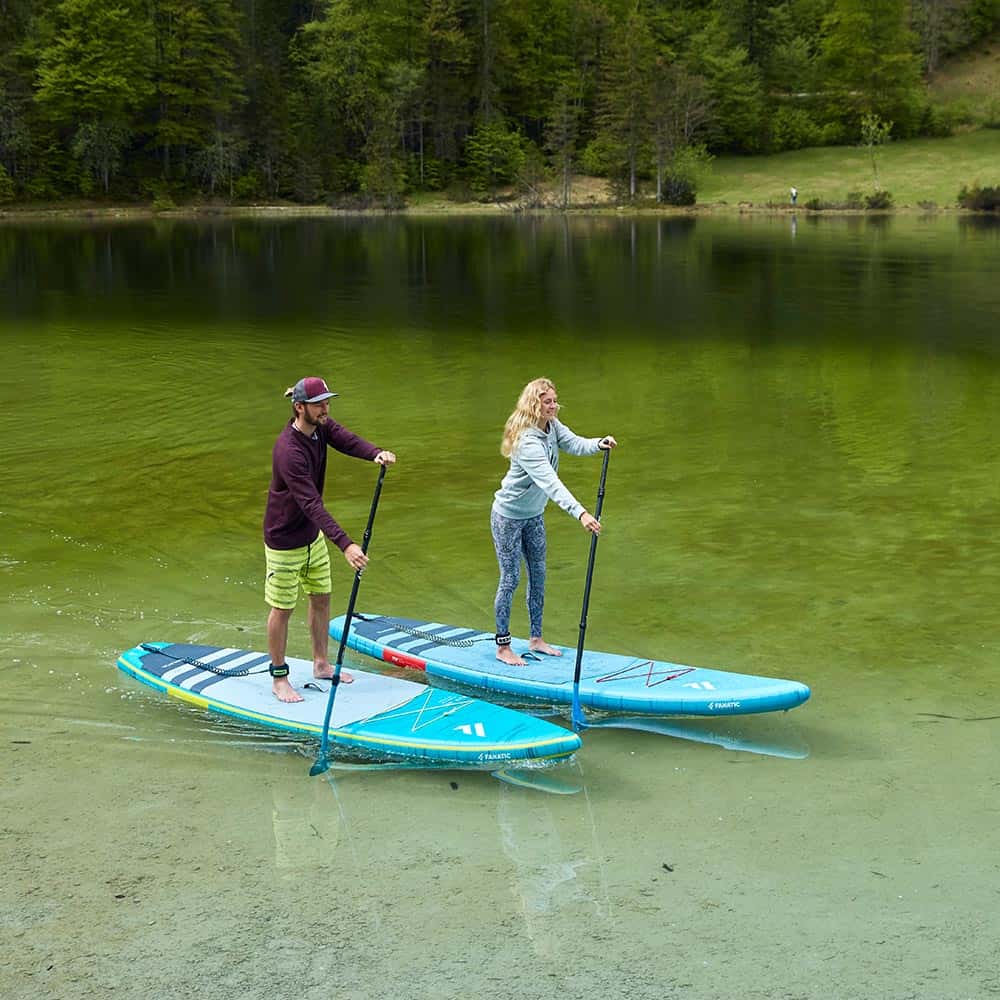 Some boards have now taken these features to an extreme and are effective long-distance touring boards. Examples are the new Red Paddle Voyager with a streamlined and profiled bow and extra stiffness provided by side battens.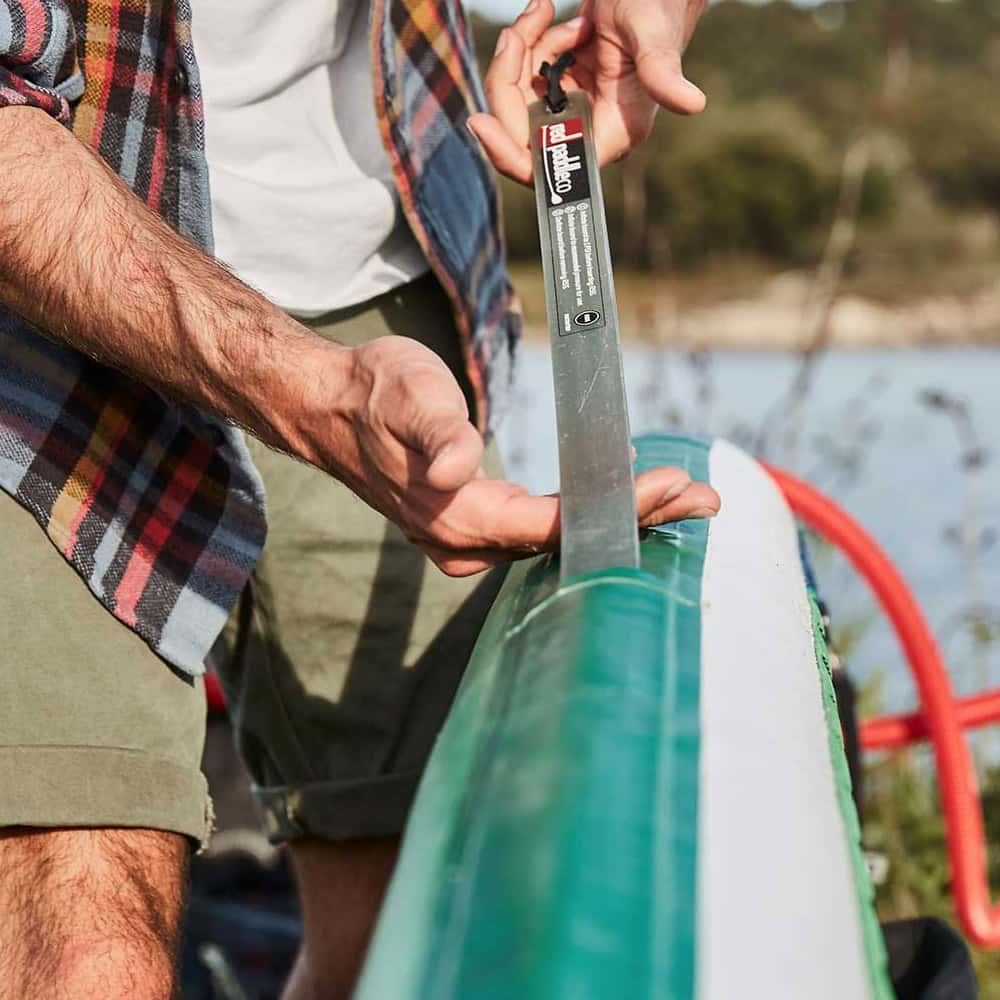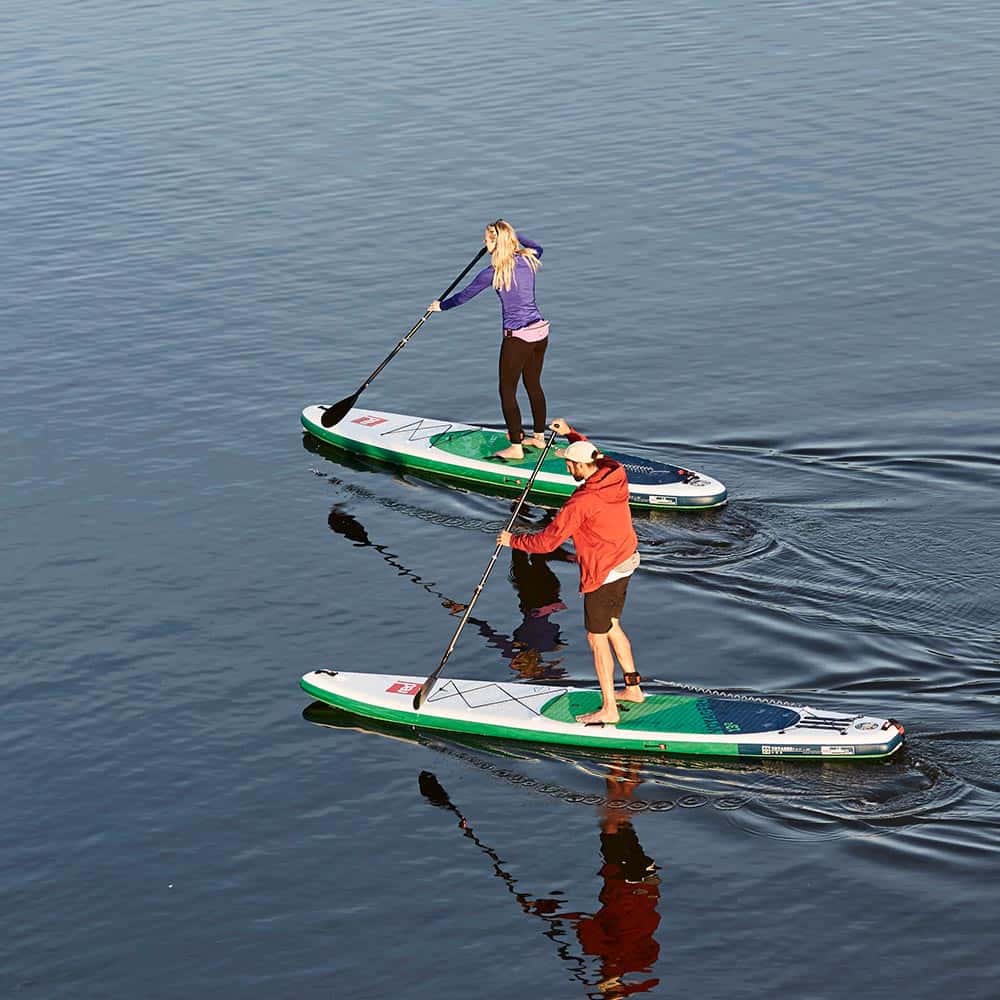 The bottom line
A Touring board is the perfect first iSUP for the majority of new users. Just make sure you pick the size that's right for you, use the product guides on the various product to help or if still confused just call the shop on 01202 733744 and one of our experts will be happy to talk it through and make sure you buy the correct board for you.
Also check out our H2O Info Video on the subject to help to further decided the board for you.