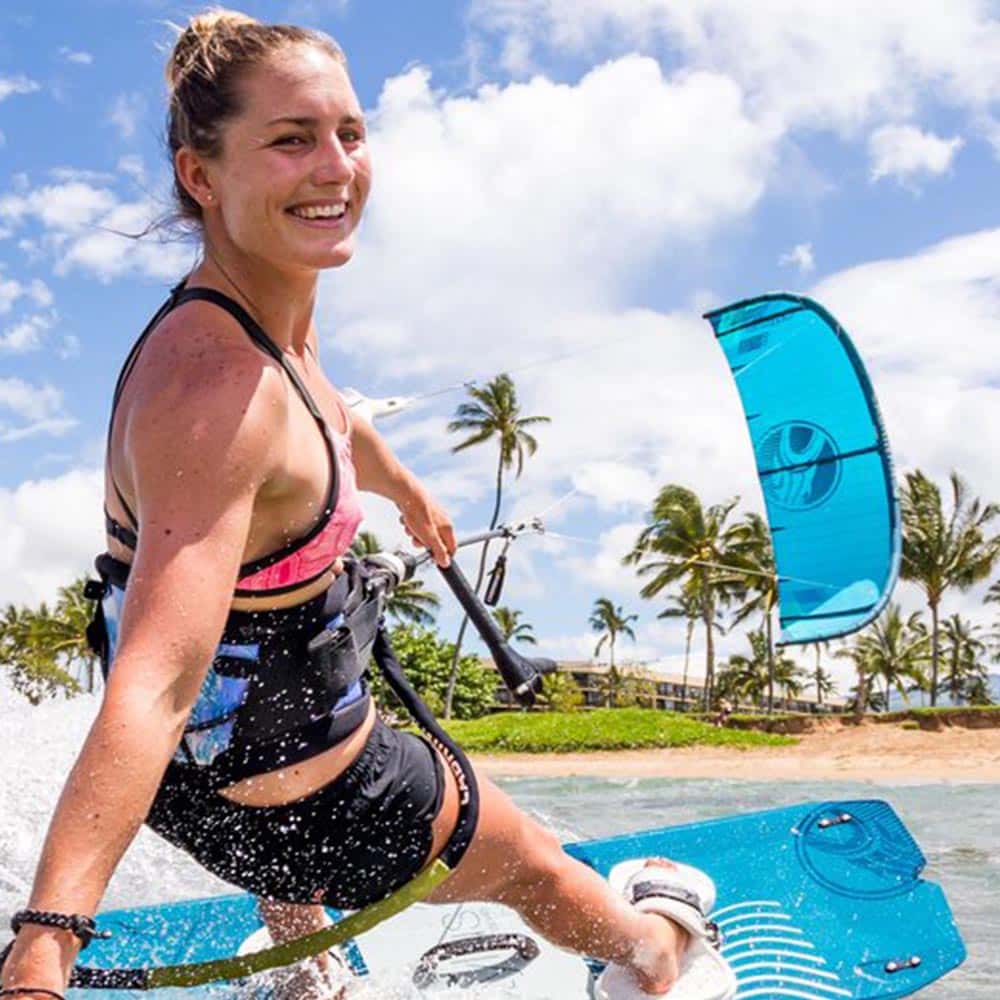 ---
Cabrinha - Quickloop or Fireball?
QUICKLOOP TECHNOLOGY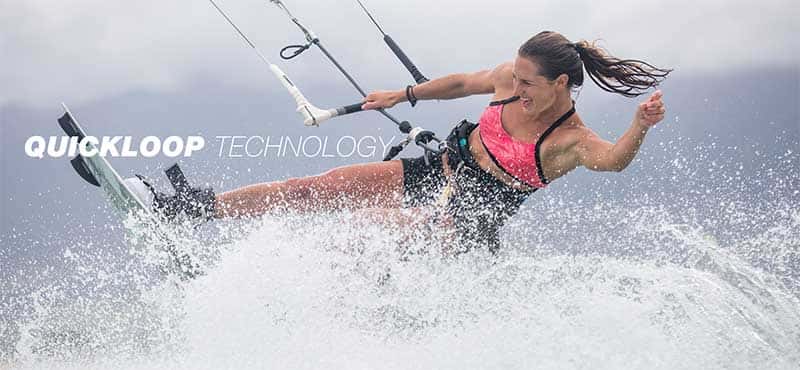 QuickLoopTM is an opening harness loop connection designed to work speci cally with our 1X single line agging system. Its de ning feature is its ridiculously simple operation. When you activate the 1X's single line agging system, the power of your kite is immediately killed and will rest motionless on the water or land.
The main QR is a push away release with a catch that holds the QR in the released position until you are ready to reconnect. To reconnect, simply push the open end of the loop into place, and the latch will automatically engage the loop. Dropping the QR body back down secures the loop back into place.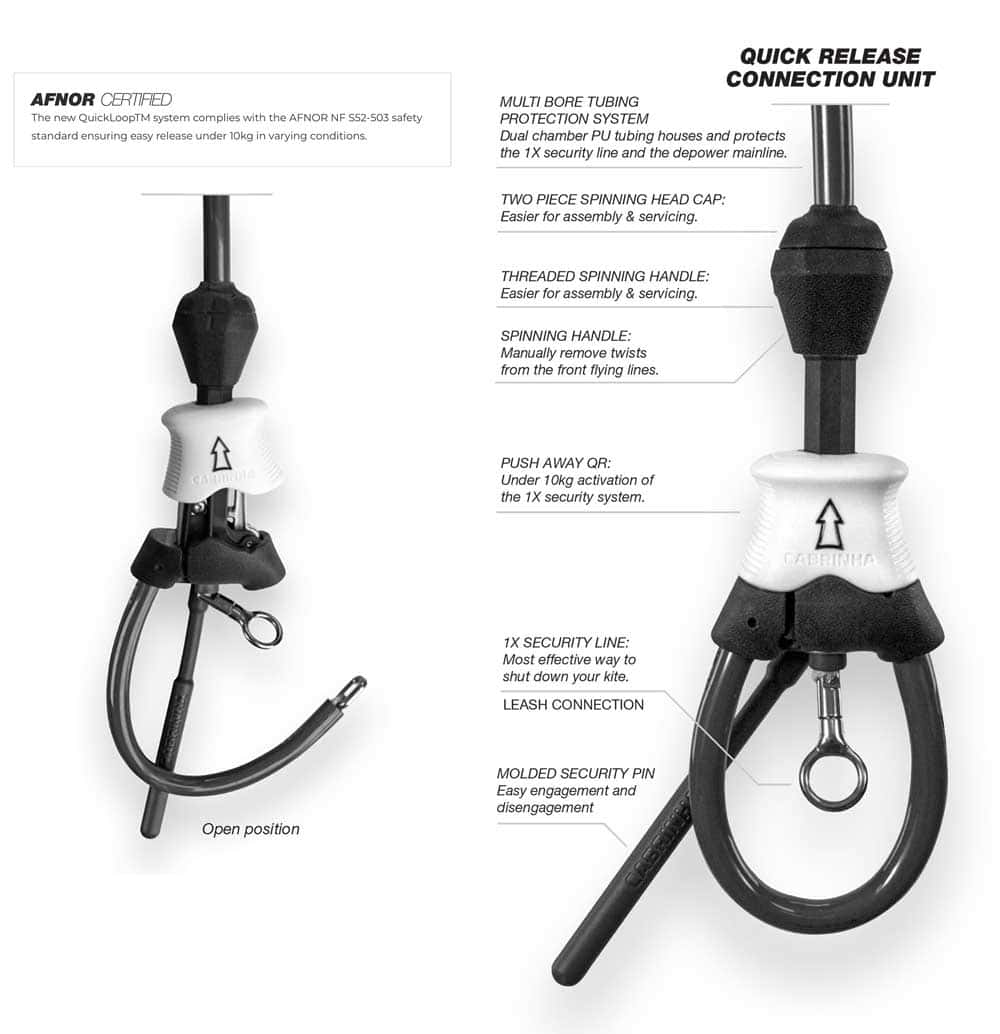 FIREBALL TECHNOLOGY

Purpose built for kitesurfing, this unique design harnesses the specific forces and movements of kiteboarding. The non-binding system allows smooth, unrestricted movement no matter where the kite is located in the window and translates your body movements into immediate kite reaction. The spherical shape can connect from any angle, rotate in a circle and swivel on a horizontal axis. Once connected, you secure the ball in place using our easy to secure auto locking gate. With the Fireball system you will never be able to foul-hook.
10 REASONS WHY FIREBALL IS A GAME CHANGER
1. BETTER CONTROL AND PERFORMANCE
2. MORE COMFORTABLE
3. MORE MOBILITY
4. EFFORTLESS CONNECTION
5. EASY SECURITY ACTIVATION
6. UNDER 3 SECOND RECONNECTION
7. INTEGRATED SAFETY
8. NON BINDING SECURITY LOCK
9. NEVER FOUL HOOK
10. PURPOSE BUILT