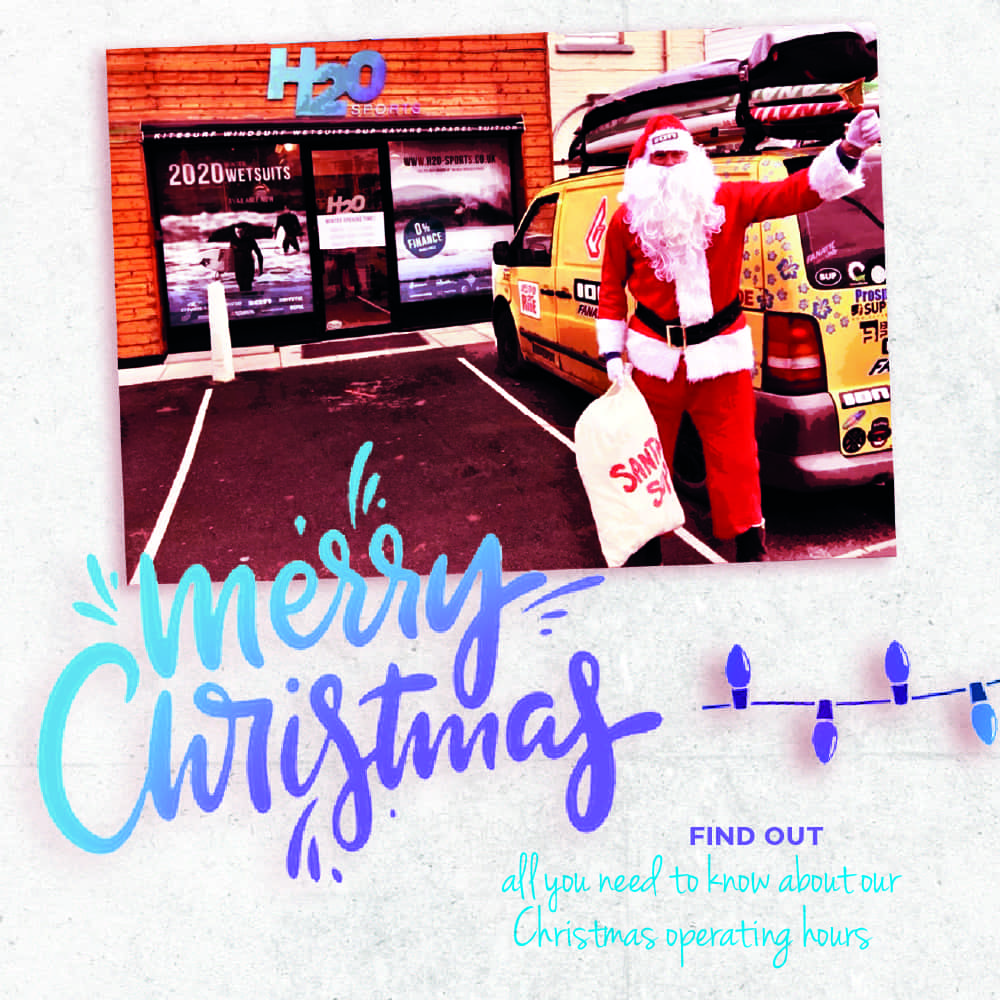 ---
Christmas… Everything you need to know!
Christmas…
What a crazy year 2020 has been… But if you are reading this, we got through it… And so did you! For water sports the weather has truly been amazing in the UK! Thankfully as travel was near on impossible… But it shows the UK really can deliver cracking sunshine for Paddle boarding and decent, prolonged wind for Kiting and windsurfing (And Waves) to take our mind of everything else going one around the UK and globe! Fingers crossed for more of the same (Weather Wise) next year!
Quick Work Chat! And just to confirm we're now closed from Christmas Eve until Jan 5th 2021...
This year we've taken the decision to close between Christmas and New Year and re open on January 5th… As well as the team needing a break to re charge and get on the water ourselves, all our suppliers are closing preventing us from operating efficiently… So, for all orders placed and none urgent emails we'll be replying and shipping from the 5th January onwards once we reopen… Our phones will not be monitored during this time but our contact@h2o-sports.co.uk email will be for any urgent communication if required… All returns are of course extended until February 1st so plenty of time to sort any arising issues out with sizing etc once we re open…
We would like to thank you for your business and no doubt patience with us this year! It's been an interesting one! From twiddling our thumbs for a week at the start of the first lock down to the busiest year ever on record for the watersports industry… Combine that with stock issues, delayed delivery's, and hugely reduced staff from factories to warehouses to our shop! It's been a challenging one to say the least… But a challenge we're thankful of the opportunity to excel at in our industry…
Pending how the year kicks off we'll be aiming to make up for a lost year of demos, open days, taster sessions and social events… But of course, it's to early to plan yet… So keep an eye out as the spring un folds…
For now, stay safe, and let us take this opportunity to wish you all a very Merry Christmas and Happy new year!
From all the team at H20 Sports
Matt, James, Steve, Jack, Kyle And Roger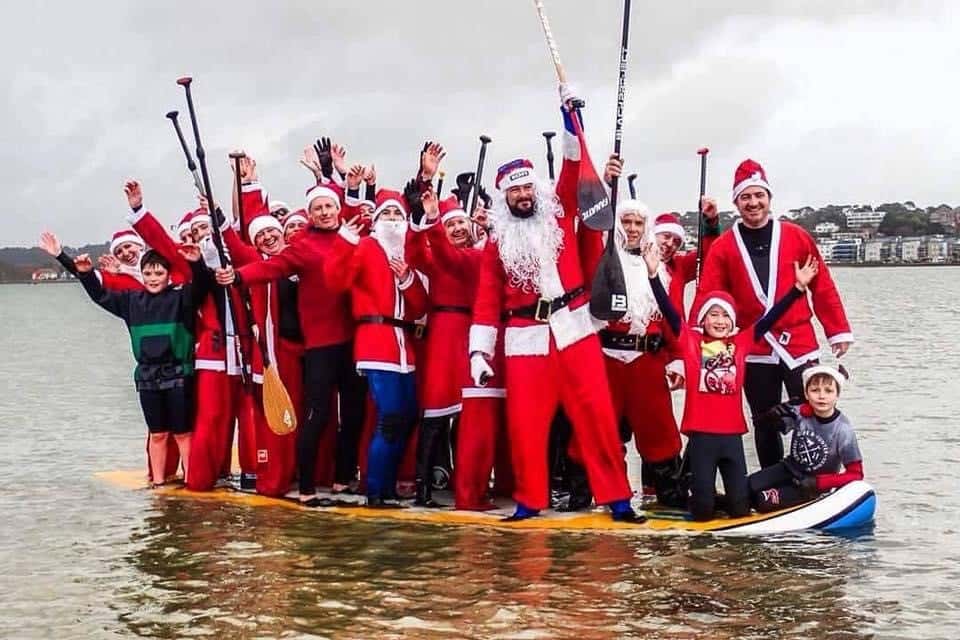 FYI Image from lasts years Santa SUP...