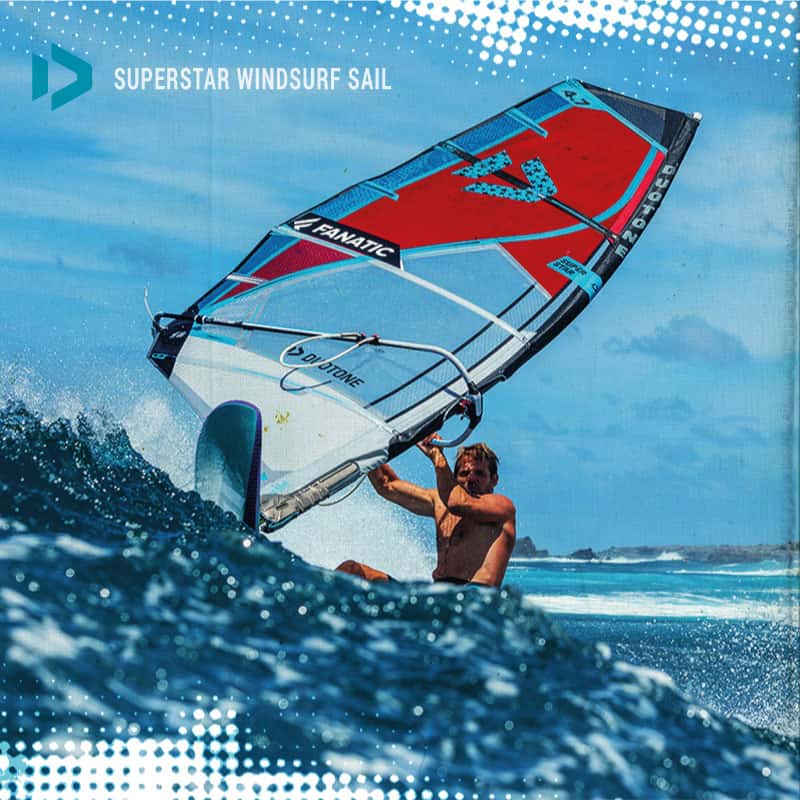 ---
Duotone Super Star Sail Reviews
DUOTONE SUPER STAR - the icon is back!
Together with the SUPER HERO and the IDOL LTD it completes the trio of the DUOTONE MANOEUVRE AVENGERS!
The brand new SUPER STAR replaces the SUPER SESSION and with 4 battens (except size 6.2) it's more sporty and modern. It is designed for waves and ambitious waver, but due to its forward oriented profile position it has a very wide performance range up to Freewave jumping conditions.
Don't just take our word for it!
Here at H2O Sports we have tasks some Team Riders & Friends to create some real world product reviews for you the customer to get a realistic view of some of our top products from all our best selling brands.
Check out below one of our locals 'Roger' own unbiased view of the new Duotone Super Star Sail. Plus also below you can view Duotones own review on the rebirth of one of the most iconic wave sails ever!
Real World Product Review - Duotone Super Star


Duotone Windsurf 2021 - SuperStar Sail