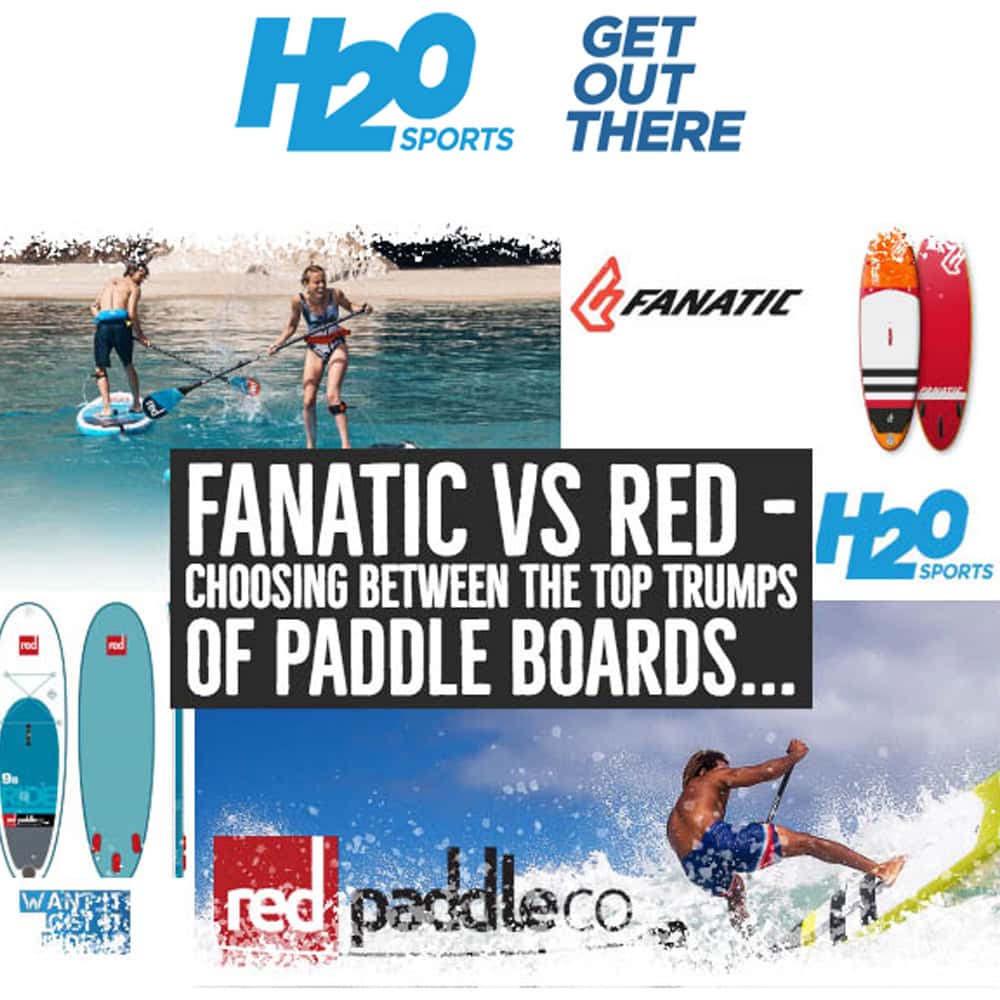 ---
To offer clear advice we're looking at the Red Paddle Co Ride boards and the Fanatic Premium Air Paddle Boards 2018 models

Top-end construction. - Both use industry breaking welded construction, meaning no unreliable glue is used to assemble them. Welded construction means they are stiffer than glued boards at lower pressure, which puts less strain on the seams. They are the lightest, stiffest, most durable boards on the market!

Carry Cases - Top-end carry cases with durable design, wheels and ruck-sac straps for carrying and transportation. Both very similar in quality and perfect for day to day use and travelling abroad.

Design - Both brands have the most experienced team of designers behind them. Don't forget it was Red that brought Inflatable Paddleboarding to market!

There are some key differences though:

Pumps - Arguably the Titan pump from Red, that comes as standard with every single Red Paddle Co board, is superior to the Fanatic HP pump.

Fins - Red Paddle Co come with moulded fins (three on the Ride boards) which are nearly indestructible – if they get bent, using some hot water, you can simply heat them up and straighten them out again! But they do offer limited performance. Fanatic offer two moulded fins and one Glass US box performance fin attached with a thumb screw and nut – Offering great performance especially in waves and better glide for paddling...but the thumb screw and nut can be lost!

Windsurfing compatibility - Fanatic being a core windsurf brand, offer every Premium model with a windsurf attachment as standard – meaning it can be used to windsurf on with an accompanying inflatable rig or any rigid sail.

Paddles - Red Paddle Co come with an Alloy Paddle as standard at a competitive price, but you can upgrade to Glass or Carbon. Fanatic have ditched the Alloy paddles and simply offer a comprehensive range of carbon paddles which begin at 15% carbon right through to 100%. They are great paddles and they're three piece adjustable models that fit nicely into your bag.