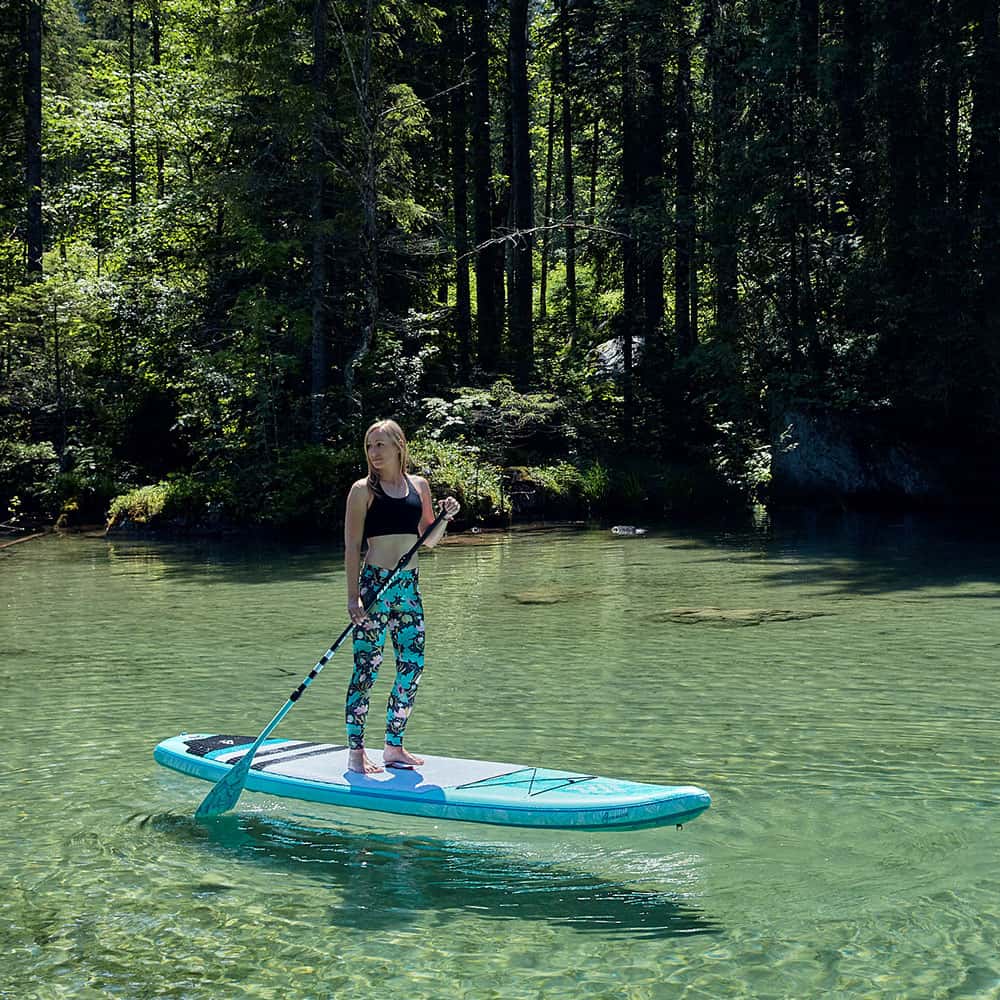 ---
Here comes the ladies Paddle Boards... And its about time!
Ladies ISUPS...
With a pretty even split between male and female customers - Paddle boarding is finally getting some specif decent ladies designed ISUP to the market! Fanatic as a Brand have heavily got behind this with a whole diamond range to suit everything from waves to all round and flat water cruising....
The Fanatic Diamond range of paddle boards is a double skin stringer construction - Typically lighter than the average man, Fanatic feel the more expensive Premium construction is wasted on the ladies... Instead the double skin stringer construction allows a better price pointed, more suitable board and works perfectly well on rider weights of up to 90KG... Fanatic have then added in a whole heap of features like the Windsurfing mast attachment, the Premium Bag (with Wheels) and a Carbon Paddle as Standard, performance US box fin... Making all the Ladies Diamond packages full of essential features at a very competitive price...
Starting with the Diamond 9'8 model - It's the go to board for lighter riders (below 70kg) or for riders looking for some surf action... Being shorter in length with more rolled rocker it sits deeper in the water allowing more manoeuvrability and smoother turning / carving on a wave... For lighter riders its still perfect for flat water too... We've now rolled back the price on the Fanatic 9'8 Diamond Air Inflatable Paddle board to £639 AND thrown in a Fanatic 15% Carbon paddle and ION heavy Duty leash! There is never a better time to buy! Come on Ladies hit the water this summer... O% Finance is also still available... Get shopping here!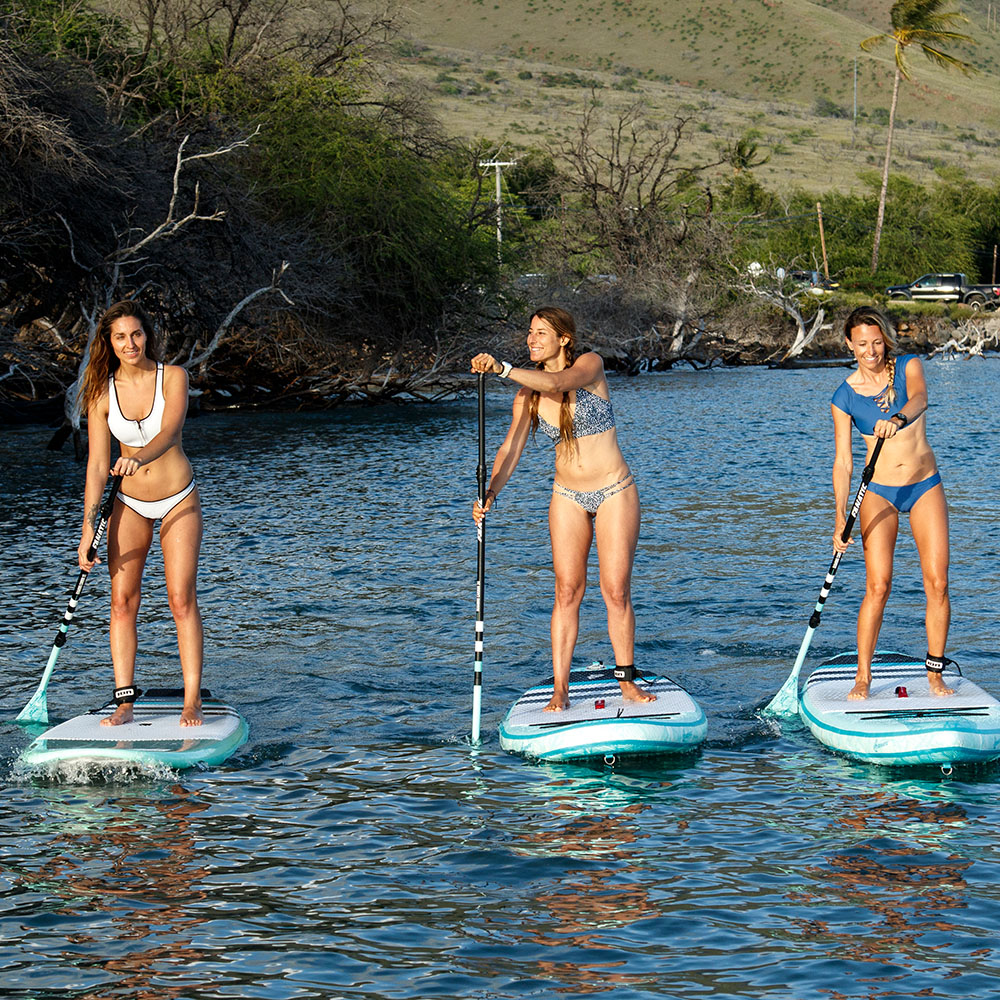 The Fanatic Diamond 10'4 Model is new for 2019 and is already topping the sales as the perfect master of all trades and go to Ladies ISUP... Perfect for smaller waves, Flat cruising and ideal as a platform for excessive... The Fanatic Diamond 10'4 ticks all the boxes and again comes with a Windsurfing mast attachment screw, Premium Carry case, with wheels. The Ladies 35% Diamond Carbon paddles can be added at a heavily discounted price to make the ultimate future proof package...
Both boards and more info can be found here! CLICK HERE TO SHOP NOW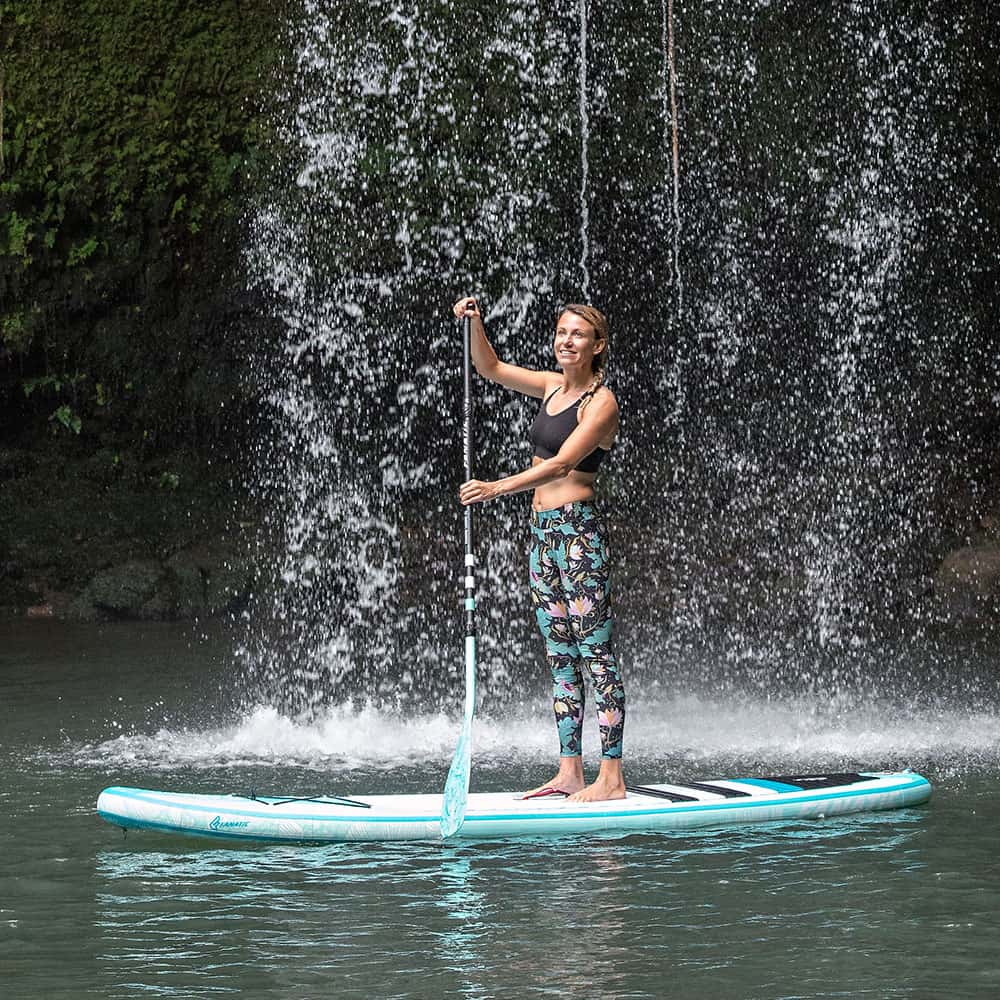 For those looking for more flat water performance... Te Fanatic Diamond Air Touring Model is the go to board... Longer sleek lines allow it to glide effortlessly through the water and still be the perfect platform for Yoga... |The 11.6 length is perfect for day exploring and a "Not to narrow" width makes it ideal for in land waters to the sea... If it's exploring your after then look no further than the Diamond Air Turing Model... Once again packed full of features like the windsurfing mast foot, performance US box touring fin, Premium Bag (with Wheels) and a Carbon Paddle as Standard...
Check this sleek Flat water board out here
All the Fanatic Diamond Air Range of Inflatable Paddle boards are available with Fast, Free Delivery with 0% Finance... Like all our Paddle boards...
Red Paddle Co have also released a specific ladies graphic in there hugely popular 10.6 model... The Red Paddle Ride SE! They have also hinted at expanding this range for 2020! The Red Paddle Co SE is the perfect jack of all trades and is happy cruising around the flat water, small waves and again a great platform for Yoga... It's identical to the Standard Red 10.6 bar a colour change on the rail and a new deck pad... The Carry case, Paddle range and accessories are all as standard... So again top end quality from RED and being the MSL construction (Welded double skin) Its lands a bit more expensive than the Fanatic 10.4 Model but perfect if the heavier husband wants a spin too... CLICK HERE TO SHOP NOW