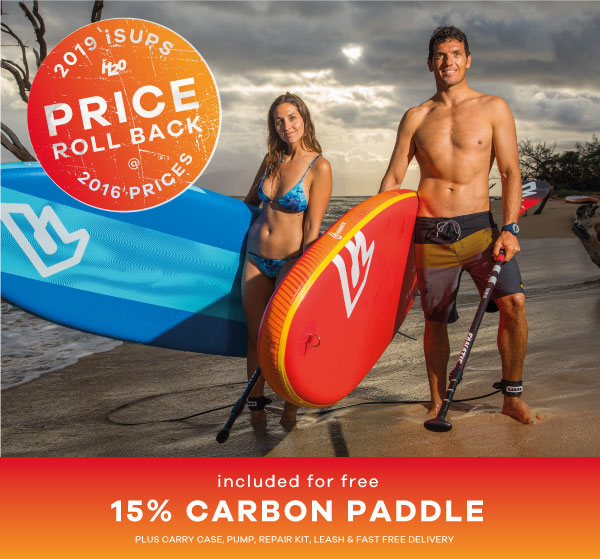 ---
Roll Back on pricing for Fanatic 2019 Paddle Boards
Roll Back on pricing for Fanatic 2019 Paddle Boards
Working with Fanatic international paddle boarding, we've managed to secure a deal on a new pricing structure for 2019... Together we've not only rolled back pricing to 2016, creating a huge saving... And we've thrown in a Fanatic carbon paddle and heavy duty ION leash for free! This plus the usual gear included in the package, like the Premium Carry case with wheels, repair kit and HP pump give you quite simply the best value complete paddle boarding package on the market... Still want more!
Well for a limited time we're throwing in our best 0% Finance deal - letting you have 0% Finance over a whopping 36 Months! Want It. Get It. Ride It... With H20% Finance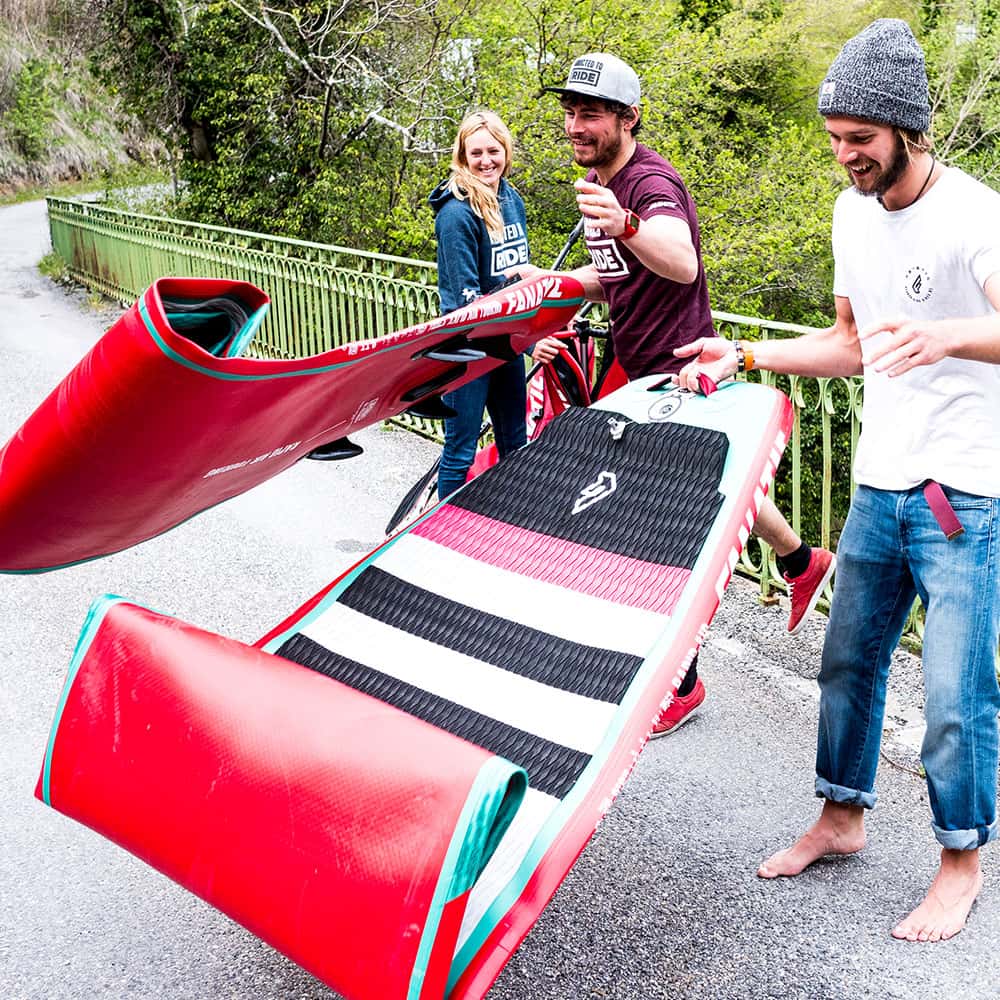 Understanding Paddles.
If you take the cheap plastic blade and metal shaft paddles (Our Premium Boards do not come with these) that are around, they work ok and are suitable for an all-around family paddle, but once you start putting in any effort into going fast the alloy and plastic simply bends and waste the majority of your energy. The comparison is that you've brought a decent mountain bike and are cycling around with the tyres half inflated! So simply choosing the first level of performance paddle like the Fanatic 15% Carbon paddle (Which now comes for FREE in this 2019 package) it goes a long way to making your paddle board experience much more enjoyable.
Not sure or have any further question feel free to give one of our experts a call on 01202 733744