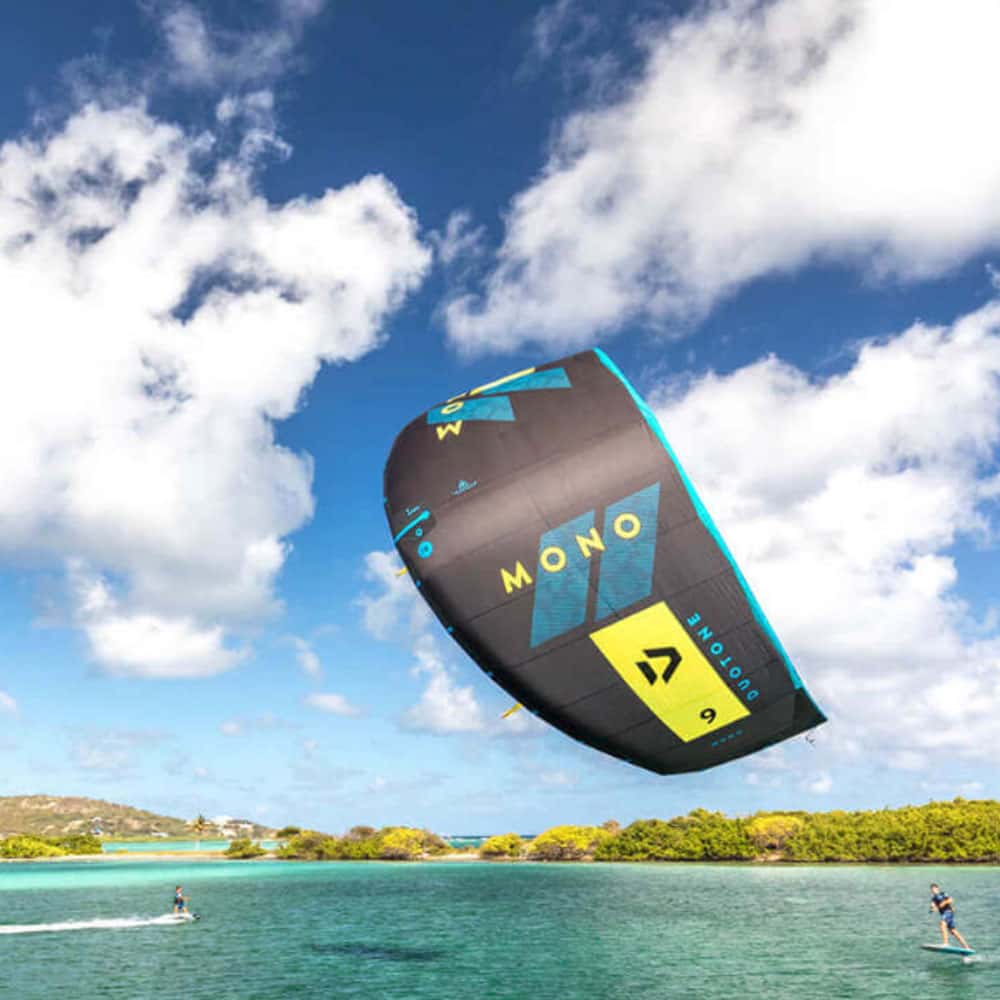 ---
The Mono is back… And now comes in the new sort after Dark Grey colour! Completely redesigned and reinvented for 2019… The New Duotone Mono is LIGHT, SIMPLE and DEVASTATINGLY GOOD! The Duotone Mono is the perfect all-rounder that features a single strut, providing incredible handling for entry level foiling, twin tips and the surf… The traits of the Duotone Mono are Smooth and predictable power making kiting easy, fun and enjoyable. Available from H20 is four new colours and the new SIZES: / 5 / 7 / 9 / 11 / 13 / 15... With 0% Finance and fast free shipping. CLICK HERE TO SHOP NOW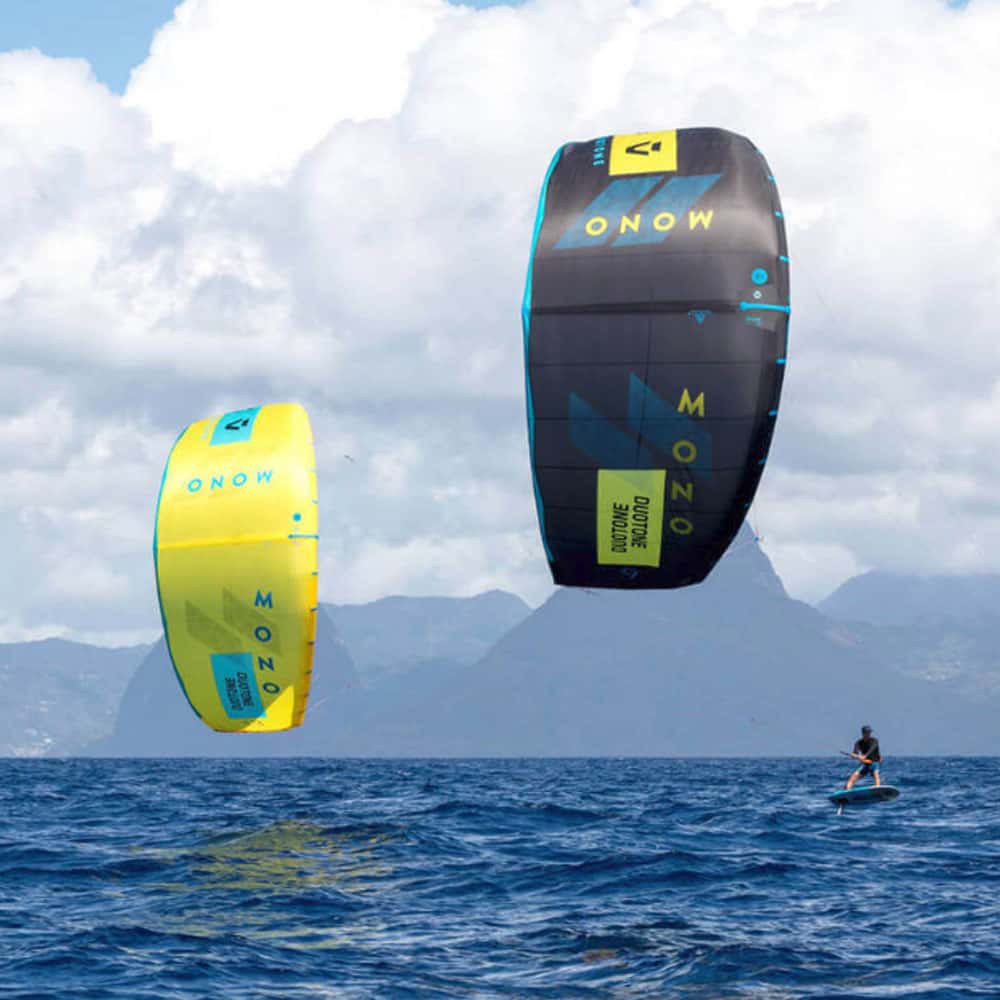 The NEW 2019 Duotone Features.
ITS FAR BACK IN THE WIND WINDOW, BACK STALL NEARLY IMPOSSIBLE… THE POSITIONING OF THE MONO IN THE WIND WINDOW HAS BEEN REFINED TO THE MAX, ENSURING THE BEST STABILITY AND UPWIND PERFORMANCE.
SUPER EASY, FAST AUTO RELAUNCH… RELAUNCHING A ONE STRUT KITE HAS NEVER BEEN EASIER AND NEARLY AUTOMATIC.
LIGHT BAR PRESSURE AND PROGRESSIVE POWER DEVELOPMENT… BAR PRESSURE ON THE MONO IN GENERAL IS QUITE LIGHT, YET WITH AN EXACT FEEDBACK OF POWER DEVELOPMENT.
LIGHT AND ROBUST ONE STRUT DESIGN… BEST COMBINATION OF LIGHT WEIGHT AND ROBUSTNESS.
SLICK PROFILE WITH LOWER ASPECT RATIO AND LESS FLUTTER… ESPECIALLY REMARKABLE FOR A ONE STRUT KITE: FLUTTER IS NEARLY ELIMINATED.
4 AND 5-LINE SETUP… THE MONO CAN BE FLOWN BOTH WITH 4 OR 5 LINE SET UP.
Made From TRINITY TX
Teijin is the world's leading supplier of polyester fabrics and sail materials to marine sports. The combined creative power of Duotone saw the formulation of TRINITY TX. Exclusive to Duotone, TRINITY TX is a 3x2 canopy material, which has proven to be far superior to other canopy materials in terms of durability and dynamic performance. The 3x2 yarn combination has proven to be the best solution in performance as well as durability, overall superior to any 2x2 or 4x4 yarn solutions. TRINITY TX. Made to stand the test of time.