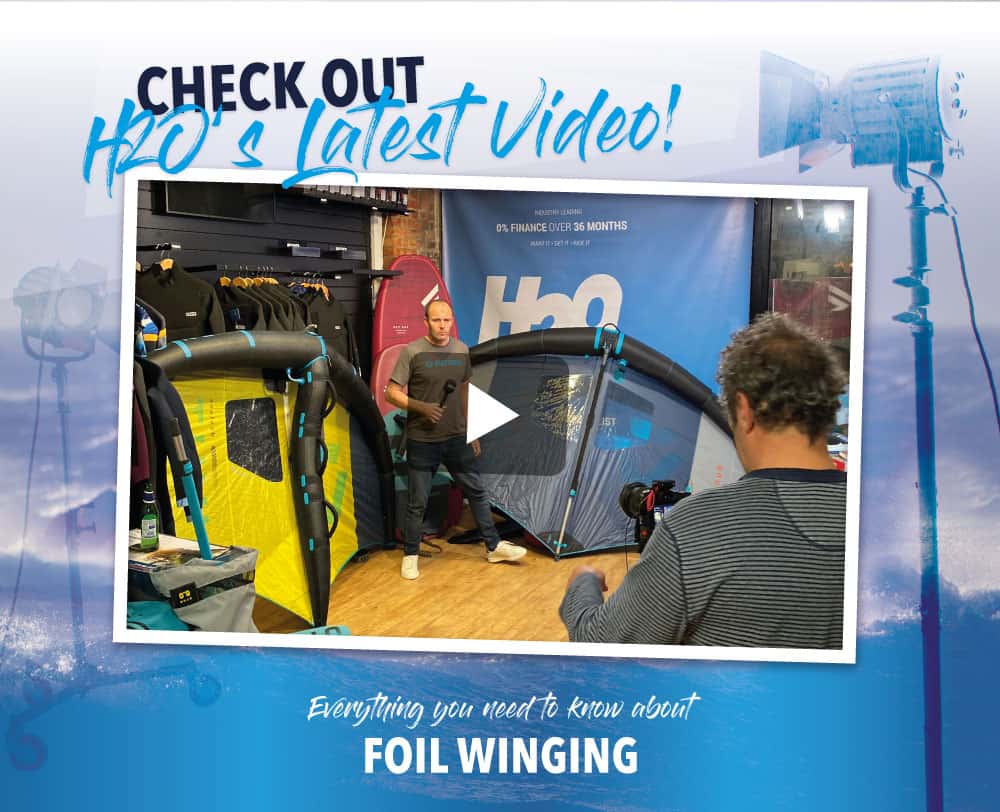 ---
Wing Foiling Broken down by Olympic Windsurfing Legend and all round waterman Nick Dempsey
Check out H2O Sports latest Video
Everything you need to know about Wing Foiling
3 x Olympic Windsurfing Medalist and all round waterman Nick Dempsey talks us through the new action packed, fast pace world of Wing Foiling with Fanatic and Duotone.
Interviewed by James from H20 Sports, Nick talks through the whole sport from front to back, all the gear, with all the idea! From Boards, Wings to Foils. What to look for, what to get, how to get started from your first steps to everything there after.
Nick breaks down each section to go through in detail tuning, set up, foils, wings and boards... The ultimate 'How to Guide' from the main man in the sport himself! Nick will also be running some coaching clinics himself between his main job of coaching Team Japan to the Tokyo Olympics. If your interested get in touch and we'll put you in touch with the main man himself.
Check Out the Video below.