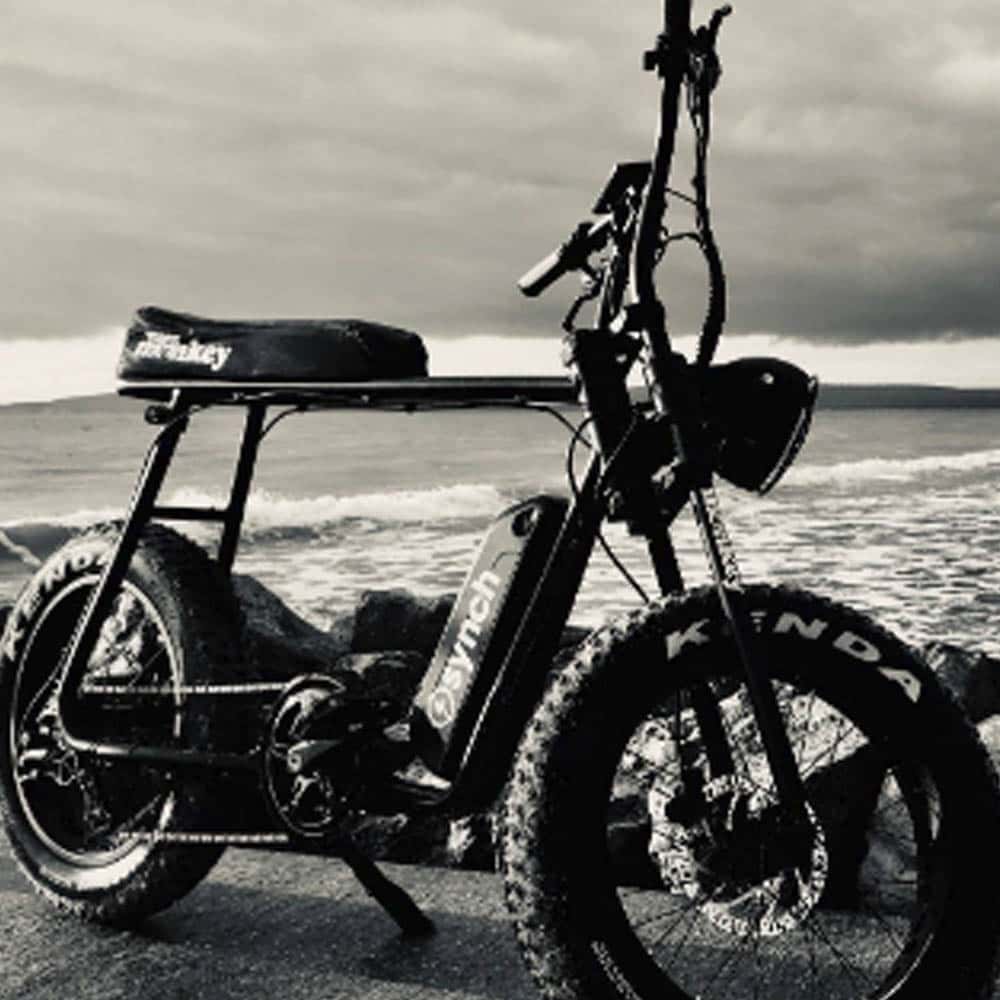 ---
Synch Electric Bikes
The Synch Electric bikes features a newly designed and proven Bafang 250W rear hub motor fuled by a light weight and compact 36v 13ah Battery control by the latest 800S LCD Display... Trust us it's a pretty smart set up! The frame is 6061 Aluminium and the gears are Shimano (7 gear derailleur) Stopping power is Tektro disc brakes with some all round Kenda 20" Fat Tyres perfect for any terrain even soft sand! They are limited to Limited to 25 kmph PAS but that gives you a range on a full charge of up to 70 km Range. 5 hour charge time gets you back on the road fully charged! Weighting in at 25kg the Sunchgo Electric bikes get our personal vote as an incredible functional, smart and well priced bit of kit....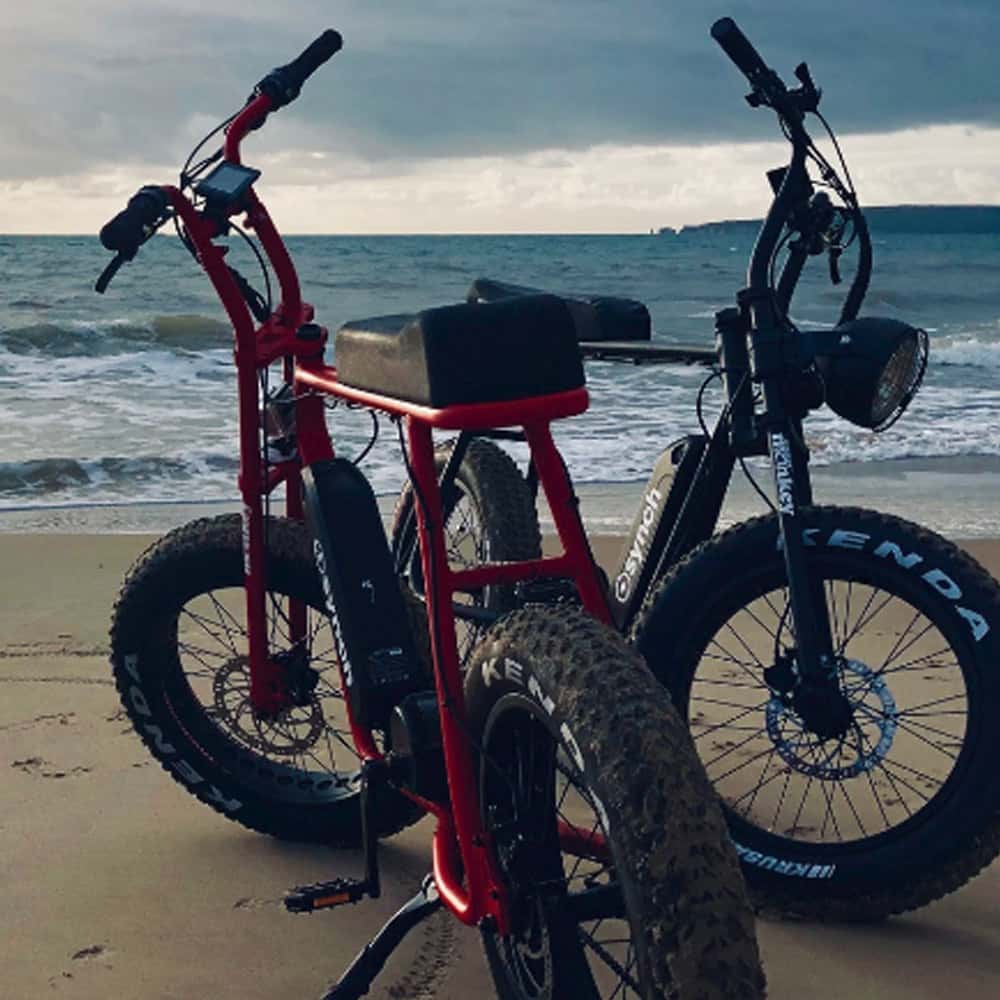 What range do they have? Between 30 – 50 miles depending upon what level of assistance you use. More than enough for most day trips.
Are they UK road legal? Yes, our bikes are limited to 15.5 mph and comply with UK legislation and you don't need a licence to ride one
How old do I have to be to ride one? According to UK law, e-bike users must be 14 or older.
Do I need to wear a helmet? Although wearing a helmet when riding an e-bike is not compulsory, helmets are available free of charge with all rentals and we strongly recommend that they are worn.
What do I need to hire a bike? You will need to leave a deposit in the form of debit / credit card details in case of loss or damage. If you aren't carrying cards and are paying in cash you will need to leave behind a passport or driving licence. Sorry, if you are paying in cash and do not have these documents you will not be able to take away one of our bikes.
Do I need to book? Although booking is advisable, feel free to pop into one of our hire locations to check on availability. The bikes book up pretty quickly during the busy periods (school holidays and the summer) so it is best to book in advance to avoid disappointment.