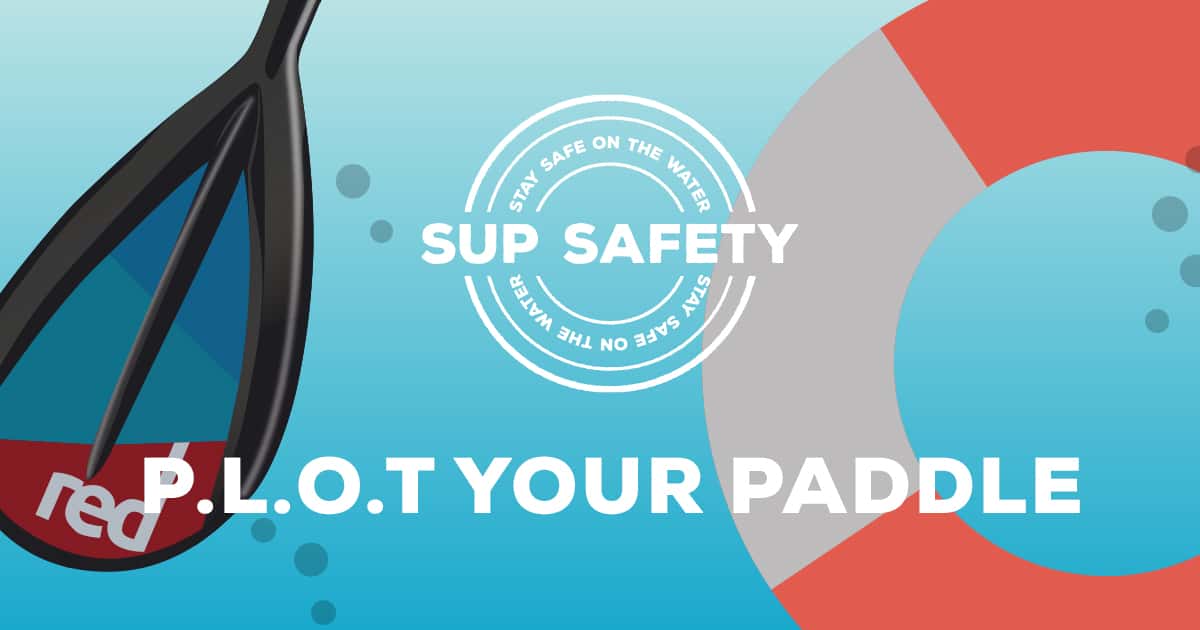 ---
SUP Safety - Stay safe on the water

THE 10 GOLDEN RULES OF WATER SAFETY
Inflatable Stand Up Paddle boards make most stretches of water or coastline your new playground – which is one of the great reasons to get into paddle boarding. However, no matter whether it's your first time out or if you're a seasoned professional, to ensure you stay safe when on the water it is it is important to carry out a few important SUP Safety checks, and remember.
1. CHECK YOUR EQUIPMENT
Ensure it's in good condition before you leave home and then again at your paddling location.
Ensure your board is pumped up to the recommended PSI, your paddle is put together correctly and all of your equipment is suitable for the conditions you're going to go out in.
2. CHECK YOURSELF
Make sure you're dressed appropriately for the weather but most importantly the water temperature. Dress to prepare to fall in.
3. WEAR A LEASH
Use an ankle leash for surf or non-flowing water and a quick release waist-belt leash for flowing water or tidal waterways.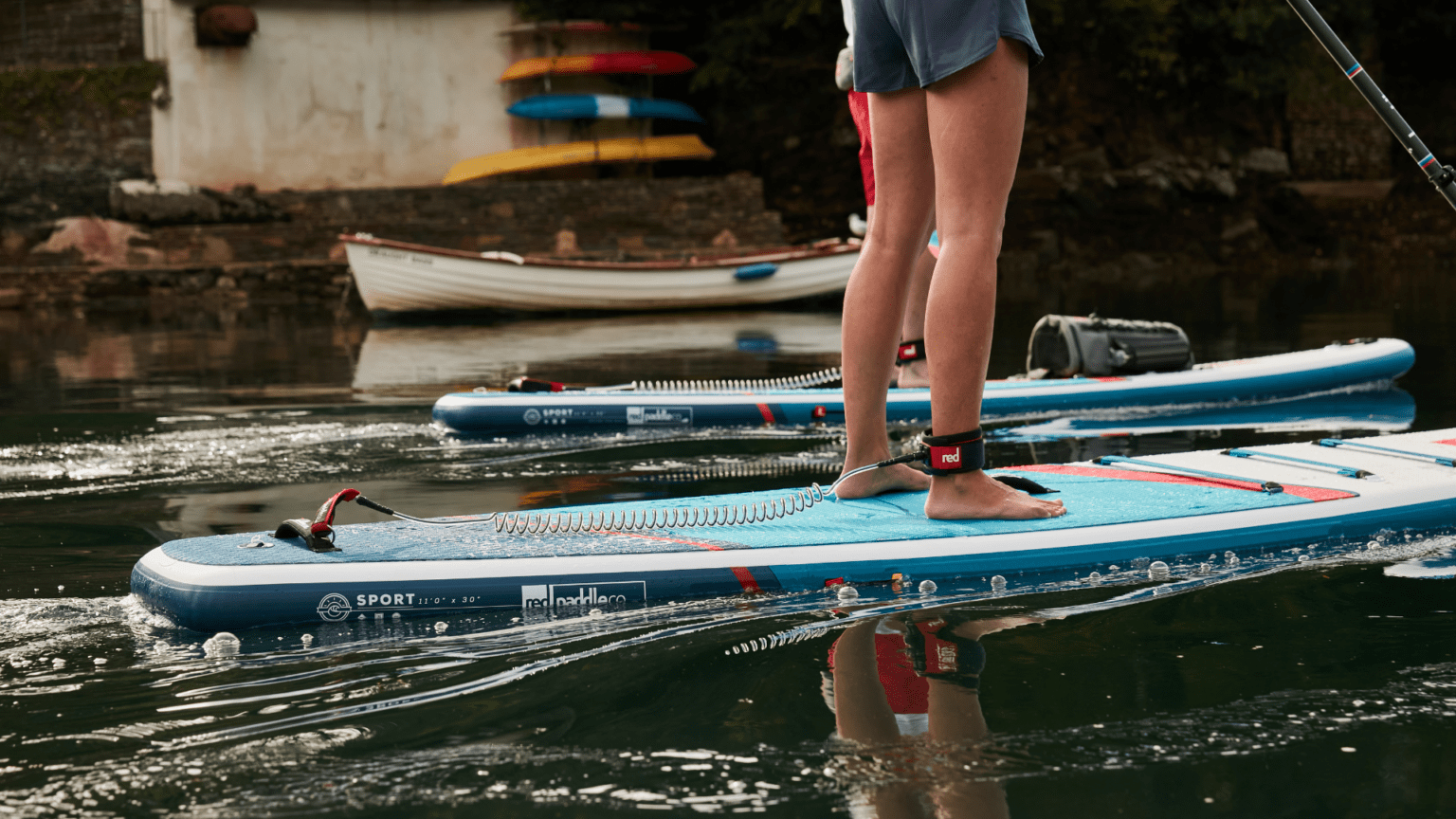 4. WEAR A PFD
Always wear a Buoyancy Aid or Waist Belt PFD (Personal Floatation Device). If you're in trouble in the water remember, Float To Live.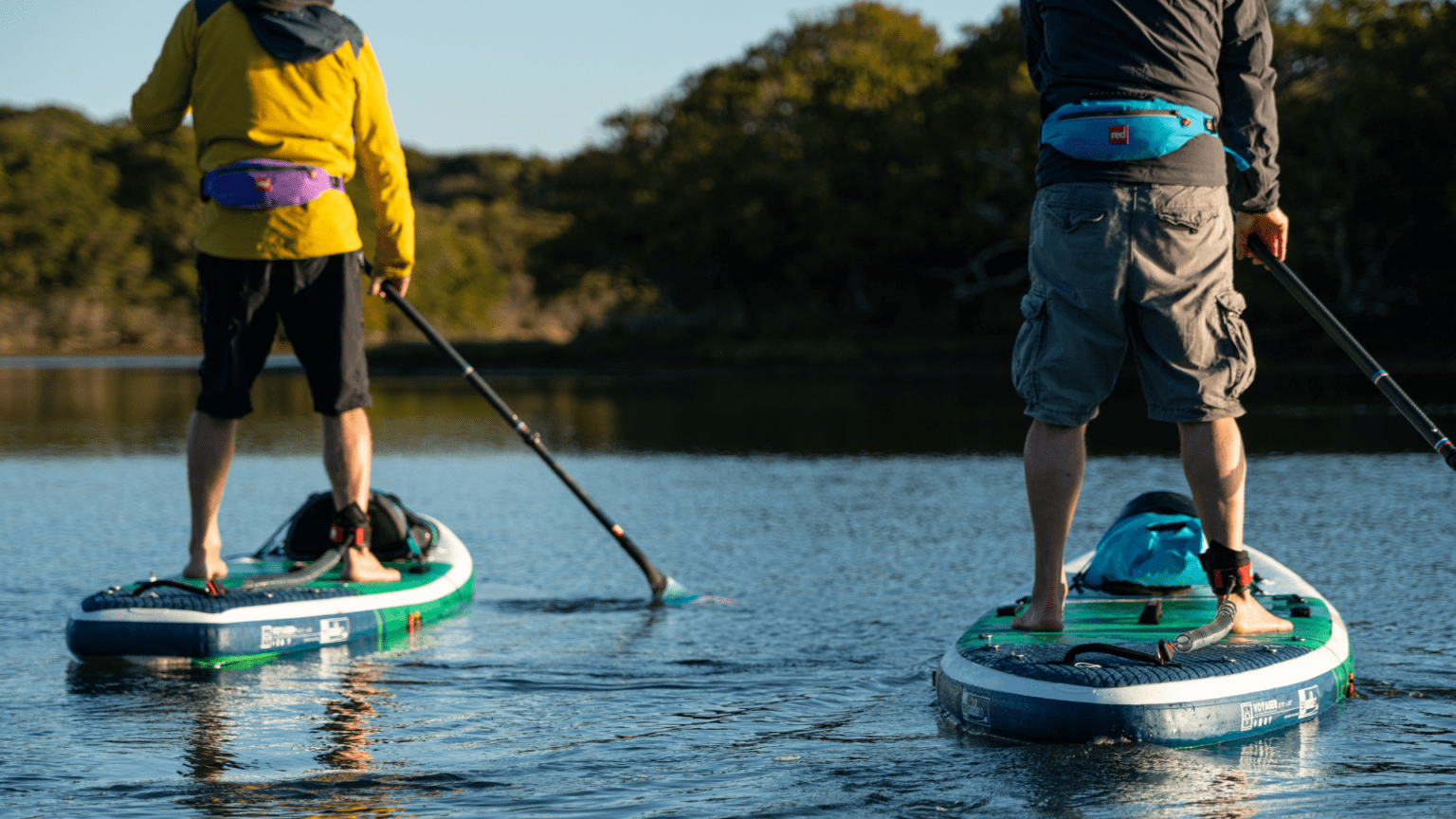 5. TAKE A PHONE
Always let someone (reliable) know where you are going and what time you plan to be back. Even if you are having the time of your life, arrange to call at a certain time to make sure you don't find yourself drifting off to who-knows-where without any back-up. (N.B. – make sure the person on the end of the line knows what to do if you don't call!)
Take a communication device with you, and if you get in trouble dial 999 and ask for the Coastguard. Consider having an app like what3words to help pin-point your location if you do get into trouble.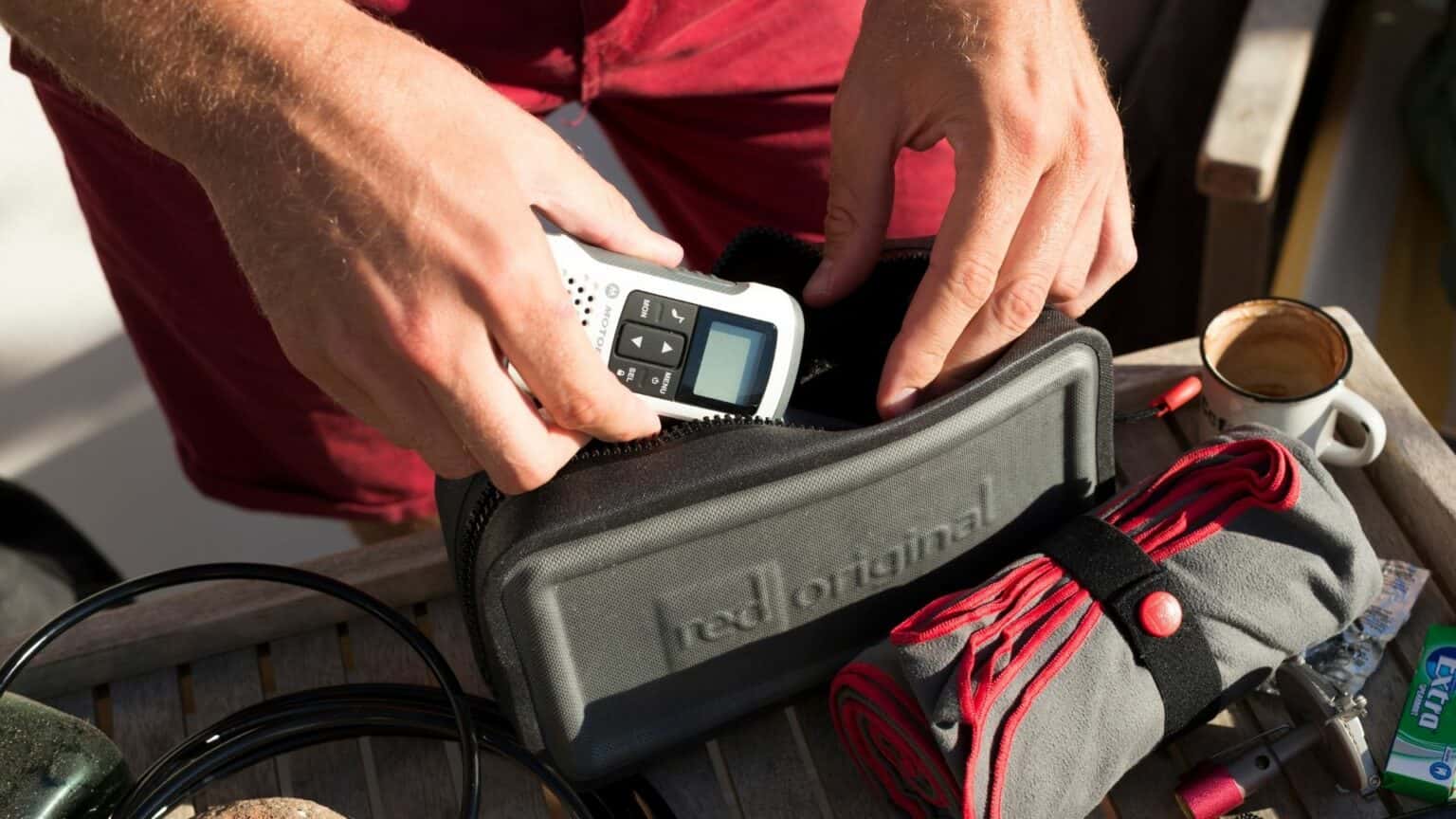 "WEAR AN APPROPRIATE FLOATATION DEVICE AND IF YOU'RE IN TROUBLE IN THE WATER REMEMBER FLOAT TO LIVE"
6. CHECK THE FORECAST IN DETAIL
Familiarise yourself with different wind and tide conditions and what they mean for paddle boarding. Make sure you have a long, hard look at a detailed, local weather forecast so you know what the conditions will be like when you arrive AND (this is the important) for the rest of the day!
Be prepared.
If on a river, heavy rainfall upstream from your location can cause sudden surges in river levels and cause lazy, meandering rivers to become raging torrents in a short time. Fast moving water carries extreme risk, and the waves, eddies and strong currents require advanced training to navigate.
If you're on a lake or on the sea, even a slight pick up in wind can make paddling extremely difficult and even lead to capsizing.
7. LOCAL KNOWLEDGE
Don't be shy, talk to other local paddlers, surfers, kayakers or sailors as you're getting ready to go out. You'll be amazed at the depth of knowledge they have on the area such as hidden dangers, tidal movement, wind direction and local effects.
8. PADDLE WITH A MATE
When you hit the water, organise to paddle in a group or (at the very least) with someone else. Plus, paddling is so much more fun with a buddy!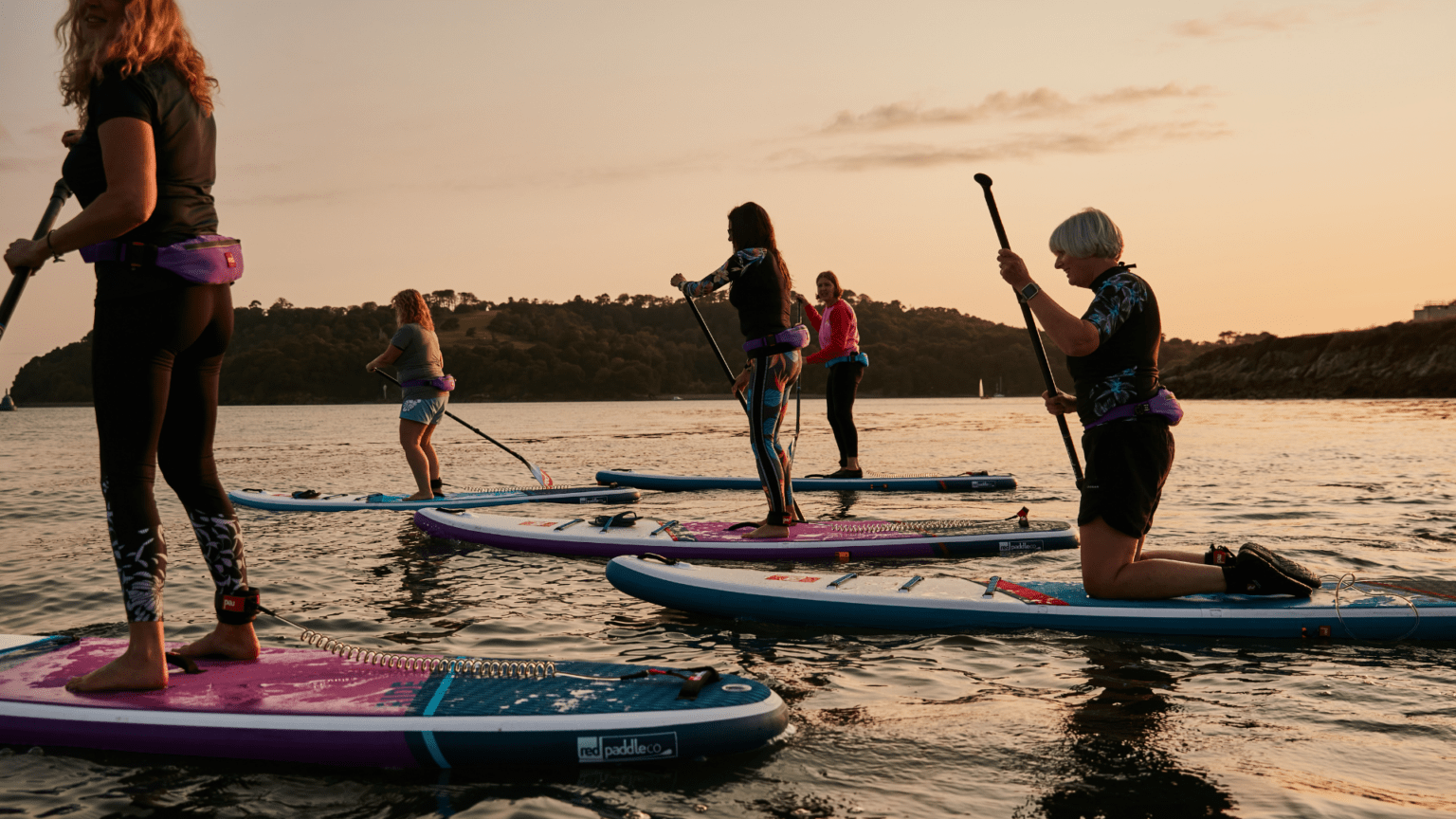 9. PRACTISE MAKES PERFECT
Whenever you get a chance, practise rescuing yourself in nice calm easy conditions, have a go at getting back on your board with all your kit on, paddling without a fin, prone paddle if you lose your paddle…be creative!
10. KEEP CALM
The most important point of all! If it all goes wrong then YOU will have to do something about it so there is absolutely no point in panicking or stressing as that will get you nowhere.
View the Red Safety Video.