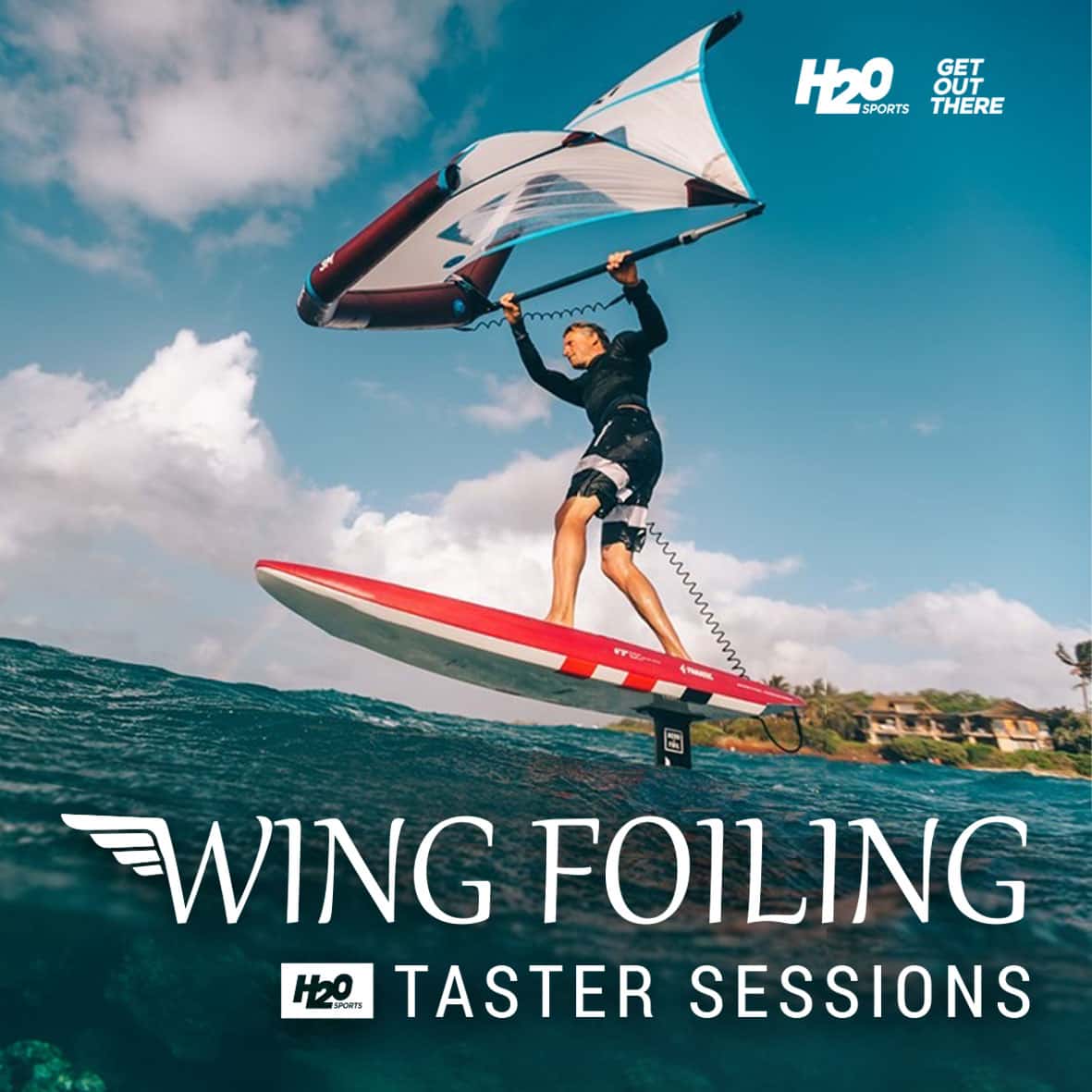 ---
Wing Foil Taster Sessions > March 2020 Dates
Wing Foil Taster Sessions > March 2020
We're pleased to launch two more dates for our FREE Wing Foil taster sessions… Supported by the Fanatic, Duotone, Slingshot and the RRD Team, it's the perfect opportunity for existing water sports users to give this exciting sport a try in our fast paced FREE taster sessions
When
> March 12th NOW FULL
> March 26th 10am-2pm NOW FULL
> May 7th 10-2pm - spaces available
Where > Poole Harbour, Dorset
What > You'll need your own wetsuit and most likely boots at this time of the year, plus the suitable candidate for this fast passed FREE taster session will already have another water sport activity under their belt (Kitesurfing / Windsurfing / Paddle boarding) and an existing knowledge of wind awareness and water safety. Impact vests and helmets will be provided and each day is limited to six spaces.
How > To apply email jay@h2o-sports.co.uk with your details and he'll confirm by reply…
We'll aim to have a selection of Duotone Wings available along with the new Fanatic Sky Foil boards.