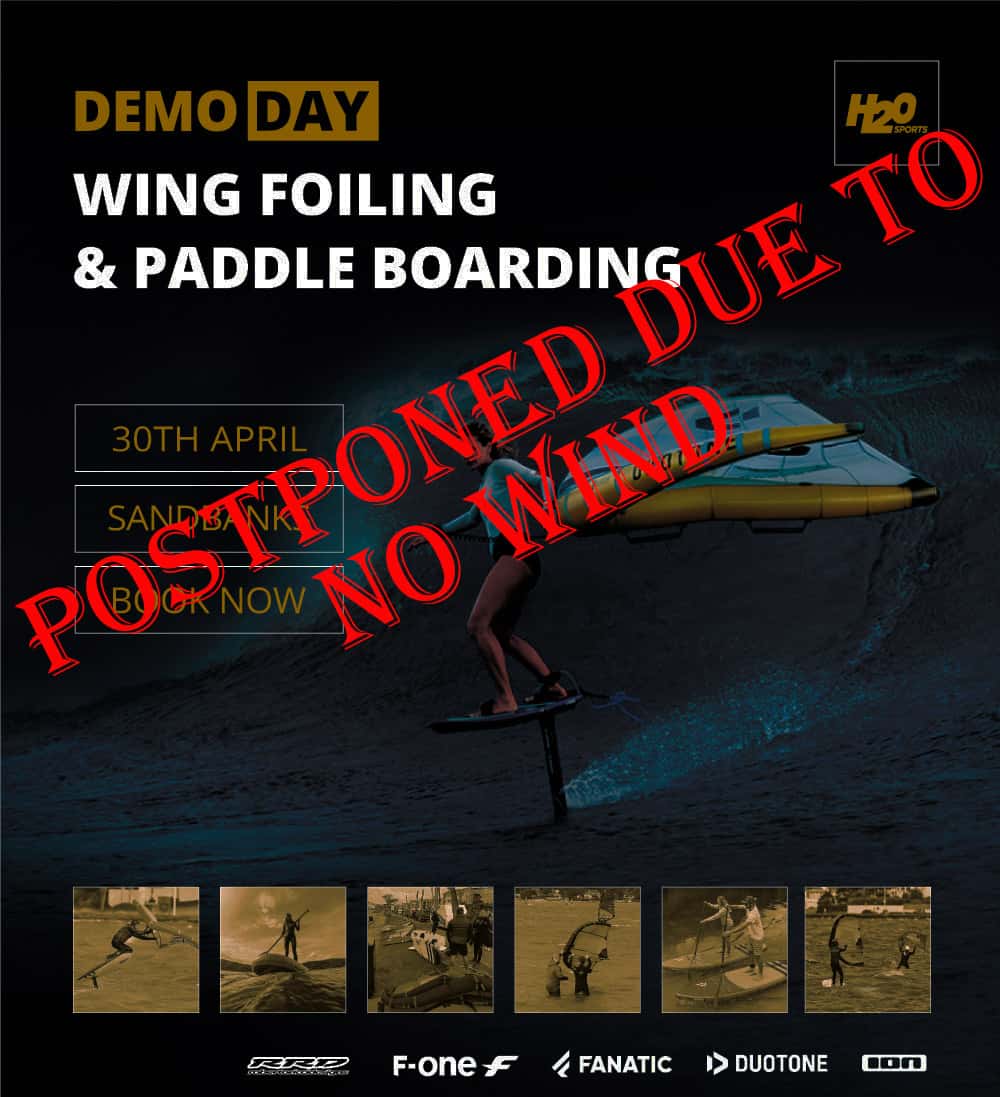 ---
Wing Foiling & SUP Demo Day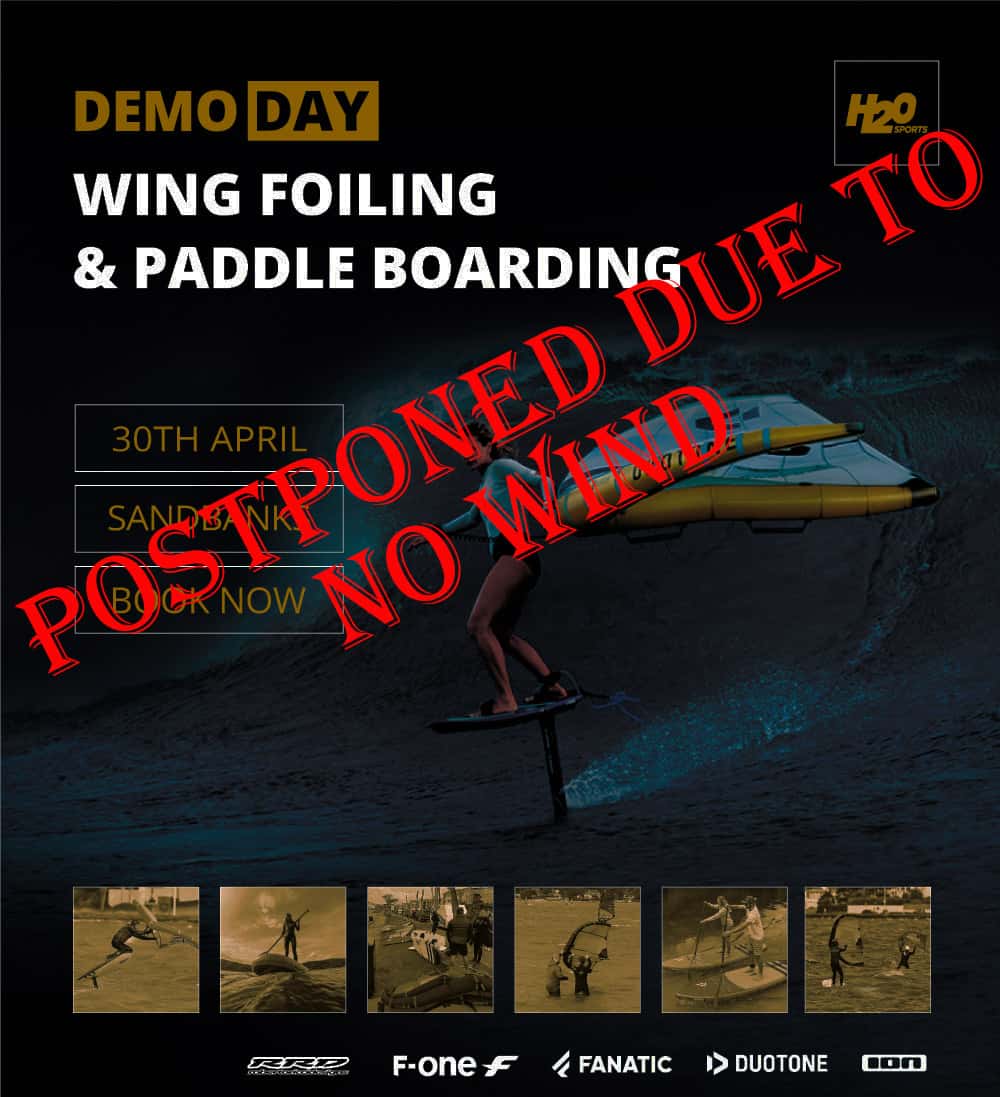 We've sadly had to postponed due to lack of wind… We've been watching the forecast closely and its gone from bad to worse… There is literally no wind at all forecast and with the dense cloud cover and low temperature, no chance of a sea breeze…
So from chatting to the team, our riders and the Brand Managers, we've made the decision to postpone the day and we're just working through some new dates and checking tides and availability and will report back after the bank holiday weekend… We'll update you all first and give you preference on any time you like for the day ahead of announcing it publicly… Once again so sorry for the inconvenience but sadly our world relies on wind…
DEMO INFO BELOW PENDING NEW ROLL OVER DATE
Kicking off the season with our Wing Foiling & SUP Demo Day including Free Taster Session.
WHEN, TBC
WHERE, Poole Harbour - See exact location on the map below
WHO, The industry 's leading brands will be on hand including Fanatic, Duotone, F-ONE & RRD.
WING FOILING DEMO
Doors Open from 9am till around 3pm (Due to low tide) and we'll have all the very latest Wing kit available for accomplished riders to try.
No need to book this in, simply turn up and make yourself known to one of the team and we can chat though and organize the kite demo for you
WING FOIL TASTER SESSIONS
We'll be running FREE hourly taster sessions available for those wising to dip their toe in the water and give this exciting sport a try...
Wing Foil taster sessions will run every hour for one hour from 9.30 / 10.30 / 11.30 / 12.30 places are limited so to book your spot please call the shop
on 01202 733744 (Between 10am-4pm) to book.
PADDLE BOARD DEMO
Along side will be the industry's leading paddle board brands allowing those less confident to experience using the Wings on them
before venturing onto the the Foil boards, And of course all the Paddle Boards will be on hand to simply paddle and explore the different designs,
constructions and price points!
Paddle Board Tasters / Demo's will be running all day so just Ask a member of the team on arrival and they'll take care of you
Location Map for Saturday 30th April Demo Day. Any Questions please contact us via,
EMAIL; contact@h2o-sports.co.uk
PHONE; 01202 733744 (10am-4pm)
Bookings for taster sessions will go live shortly.